Accommodation sector welcomes Federal Govt support measures
THE Accommodation Association today welcomed the Federal Government's temporary COVID disaster payment and added a call to loosen the eligibility criteria so that all workers severely impacted by lockdowns are supported.
The eligibility requirements for the financial support weekly payment currently include requirements that a person must be in a declared Commonwealth hotspot and that the lockdown has lasted for more than a week.
Under this approach, only people in Greater Melbourne currently qualify with workers in the rest of the state who are also impacted by the lockdown ineligible, according to Accommodation Association CEO Dean Long.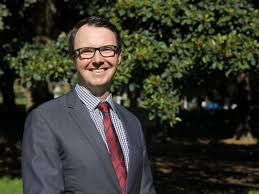 The Accommodation Association alongside other industry bodies continues to engage with State and Federal Government to bring about a proportionate business support package for the sector, he said.
"We welcome the announcement of the emergency funding for our teams that have been stood down due to the outbreak and subsequent lock down,"
Mr Long said.
"These are important payments to hospitality, accommodation and hotel workers who have borne the brunt of the health response but, while this is a support for Greater Melbourne, it does exclude workers in regional Victoria who will continue to be highly impacted by the travel restrictions.
"These workers are just as vulnerable and deserving of support and we ask the Federal Government to consider widening the net to help them as well. We look forward to seeing the outcome from today's National Cabinet in terms of additional business support."
ends