FCM is targeting 50pc business travel recovery by year end
FCM, one of the world's largest travel management companies, is planning for a significant rebound in its global corporate travel business by year-end, possibly to about 50 percent of its pre-COVD levels.
FCM is projecting business activity steadily increasing and is counting on stronger returns on the multi-million dollar investments the Flight Centre-owned brand has made in its offerings during the pandemic.
The FCM business, which operates in more than 95 countries, is tracking sales that will continue to increase globally and is targeting 50 percent of pre-COVID levels by the end of the year. With vaccination programmes well underway in key markets, and gaining momentum globally, and as consumer confidence increases, the corporate business's profitability remains on track to return late in 2021, as the company has previously forecast.
At the end of April, Flight Centre Travel Group's corporate business, of which FCM is the flagship multinational focused division, was trading at 29 percent of prior year levels globally, but had developed a strong organic growth profile, fuelled by a combination of high customer retention rates and record new account wins during the pandemic.
Recent wins have included large and high-profile accounts, such as Procter & Gamble and Atos.
FCM global managing director Marcus Eklund said: "Based on early signs that vaccines are effective in preventing symptomatic infection, and with healthy vaccine rollout rates in key markets such as the Australia, New Zealand, the US and UK, we expect health risks to reduce.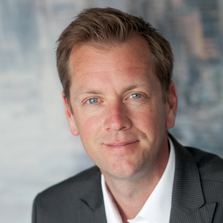 "In the absence of disruptions such as new strains, this should lead to an easing of government-imposed restrictions on domestic and international travel, and a partial rebound of the global business travel market by year end.
"Based on our experiences, travel immediately rises by 20-30 percent when restrictions are relaxed. A healthier rebound will occur if international borders remain open."
FCM's diverse customer base is playing a key role in future growth, he said, with recent focus groups indicating high levels of pent-up demand.
"The mining, construction, pharma, energy and resources, FMCG manufacturing industries and their associated supply chains, together with governments and other growth companies, were responsible for most business travel activity during 2020," Mr Eklund said.
"They will also drive early growth in travel activity this year, as their C-suite, customer-facing and sales executives recommence their traditional customer and team engagement.
"Confidence in business travel will fundamentally change as a result of consolidation and structural changes in the market. It is essential for the corporate travel industry to be highly adaptable to rapid change.
"It must also offer a greater number of services in health, safety and customer communication, and expedite their delivery, to remain relevant in this environment. These are the areas we have focussed on and invested heavily in for the benefit of our customers during the pandemic and during the recovery phase."
Global research has revealed the emergence of a new hybrid working model, Mr Eklund said, with more than half of all employees expected to work from home several days a month.[1]
As a result, Mr Eklund expected some pre-pandemic travel activity would shift to virtual working models, leading to further consolidation in the corporate travel industry, as organisations increasingly seek travel management providers that are secure and demonstrate a strong duty of care.
FCM is in a strong position to take advantage of a smaller industry and evolving business and travel environment, he said.
"Our investment ensures we can boost the confidence of businesses resuming travel, thereby servicing a greater volume of customers and increasing market share. In this fast-changing, unpredictable world, health and safety will remain the single biggest priority.
"Our FCM team is monitoring the changing risk and regulatory environments daily and providing solutions within 24 hours. Now helped by our new AI capabilities, we can offer 24/7 travel monitoring, live information updates and instant communication with travel managers and travellers," Mr Eklund said.
ends
[1] Cisco Webex, October 2020: The Rise of the Hybrid Workplace: A Global Survey of Executives, Employee Experience Experts, and Knowledge Workers cisco.com/c/dam/en/us/products/collateral/collaboration-endpoints/global-workforce-survey.pdf?ccid=cc001191&oid=anrco023191.