Agribusinesses watch values increase
BUSINESS value forward multiples in the food and agriculture sector may have decreased in the first half of 2016, according to mergers and acquisitions specialists InterFinancial, but they are still ahead of comparable ASX200 values.
Across the food and agribusiness spectrum, forward price earnings (PE) multiples at June 30 were at 17.9-times earnings, well clear of the ASX200 on 15.6x. Values for various parts of the sector show interesting variations.
Enterprise value earnings before interest and taxation (EV/EBIT) for the 2017 financial year for the food processing subsector are at 17.5x, distiller and vintners at 25.9x, agricultural products at 18.5x and food wholesale/retail businesses at 14.2x.
According to InterFinancial research the relatively strong values in the food and agribusiness sector is prompting steady new activity in mergers and acquisitions.
For example, Rural Funds Management has exercised an option to acquire a cattle property located in central Queensland as part of its plan to expand its portfolio of agricultural assets into the northern Australian cattle industry. An additional two properties situated in northern Queensland have been contracted.
The three properties form an integrated cattle breeding and finishing operation. The properties – which were acquired for $42 million including stamp duty – and livestock acquired for $8 million will be leased for 10 years to Cattle JV, a wholly owned subsidiary of RFM.
Bellamy's Australia has appointed advisors for a strategic review of the business. The role may become defensive should buyers emerge for the business. 
According to InterFinancial director David Hassum, Danone's US$10.4 billion bid for US-based WhiteWave Foods, representing a 35x forecast on FY16 profit, highlights the potential for activity in the organic food space in Australia.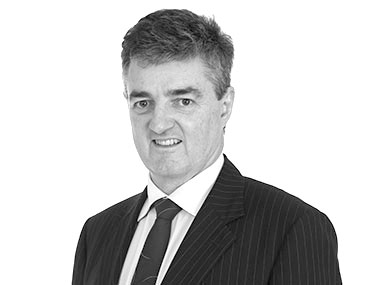 Interestingly, APAC Coal has entered into a share purchase agreement to acquire Goyes Agri-Food Investment for Sharp Year Ventures. The purchase consideration will be $136 million, funded by the issue of new equity.
TFS Corporation has executed contracts with a new institutional investor in the company's Beyond Carbon product, InterFinancial said. The new investor is a US based global investment management firm with more than US$100 billion under management and an established track record of investing in Australian and New Zealand agriculture.
Bindaree Beef Group, the Australian beef processor, has failed to settle the sale of a 45 percent stake in the business to Shandong Delisi Foods for $140 million by the agreed date of June 30. The deadline had been extended to July 31, however reduced profitability associated with high cattle prices seems to have become a sticking point.
Australian Agribusiness Group has acquired Lactanz, the Australian dairy farms business, for $30 million. The purchase includes four farms located in West Australia and 4000 cows.
LaManna Group and Premier Fruits Group have merged as a natural extension of their 10-year joint venture relationship. The merged entity has announced plans to pursue acquisitions to fuel growth, with combined annual turnover of $500 million. The combined group would enhance its export strategy and could target acquisitions in the US.
Kapiris Bros, a family owned Australian producer of tomatoes and capsicums, is in talks with potential financial investors, according to its sales and marketing director Steve Tsakoumakis. He said Kapiris Bros aim was to accelerate growth, enter offshore markets, expand product offerings and gain additional expertise.
Lion has received notification of the termination of licensed and imported beer products in Australia. AB InBev will take back distribution of those brands, which include Budweiser, Stella Artois, Corona and Becks, as a result of its acquisition of SABMiller. Lion expected to receive payments in the range of $250-$300 million late in the 2016 financial year.
Macquarie Group has lodged an unsolicited offer for the South Australian Produce Market. The indicative and nonbinding expression of interest did not put a price on the target and did not address the group's constitution, which includes a 15 percent ownership cap of shares and a 49 percent cap on shares held on the unclassified share class. Perth's Market City was recently acquired by The Chamber of Fruit and Vegetable Industries for $135.5 million, while Brisbane Markets recently rejected a $140m hostile takeover offer from VGI Partners.
Burrabogie Pastoral Company, the Australian agricultural land business, may be divested by Australian investor Colin Bell for between $400m and $500m.
Nature's Care, the Australia-based vitamin and supplement company, has launched its sales process and is expected to sell for $1billion. Potential buyers are likely to include Hony Capital and Shanghai Pharma.
Bain Capital may be planning to list Retail Zoo, the Australia-based food business, early next year. Bain acquired 70 percent of Retail Zoo in 2014 in a deal valued at around $185 million.
Shanghai Maling Aquarius, a unit of China's Bright Foods is thought to have walked away from a deal to buy New Zealand's Silver Fern Farms. Bright agreed to buy 50 percent of Silver Fern last year for NZ$261m but the deal has not yet received clearance from New Zealand's Overseas Investment Office.
China Merchants Group, a state-owned conglomerate active in transportation, financial services and real estate, is seeking to acquire a frozen food or dairy target in Australia or New Zealand. The company is interested in acquiring a majority or controlling stake in a frozen food producer with product lines consisting of frozen beef and lamb meat, or a dairy products company producing pasteurized milk, yogurt and ice cream.
New Zealand King Salmon, the New Zealand-based salmon producer, is conducting a review of its capital options. NZ King Salmon, which was acquired by Direct Capital in 2008, could be valued at NZ$200m.
ends