Viva Vivarelli, bringing VAs to life
By Leon Gettler >>
THE BIGGEST job opportunities are now out there for virtual assistants. Karen Vivarelli, who set herself up a virtual assistant (VA) and who is now running training courses for women planning to become VAs, said there was no shortage of opportunities for virtual assistants.
Because of her entrepreneurial skills setting herself up as a sole operator, Ms Vivarelli has been named a finalist for the 2021 AusMumpreneur Awards.
Rather than a plain old administrative secretarial role, virtual assistants can manage a company's social media and digital marketing, its email marketing or even run its podcasts.
Ms Vivarelli chose to become a virtual assistant back in 2015, when she was working as a personal assistant in a legal firm and was made redundant when she became pregnant with her second baby.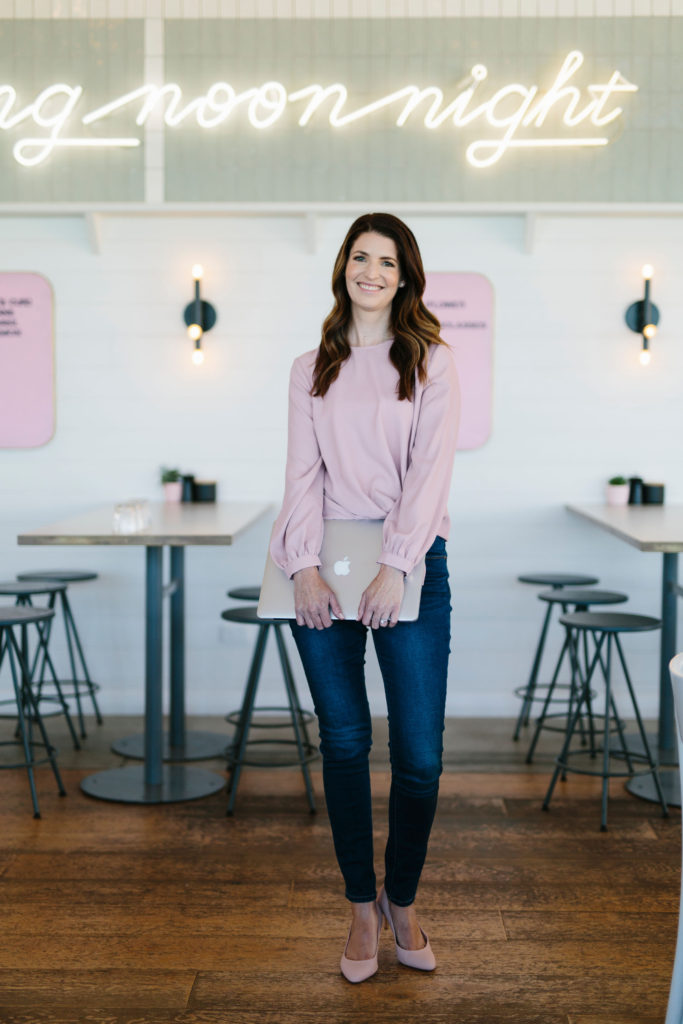 She saw that as the opportunity to get out of her nine-to-five career and start exploring flexible opportunities because she now had her second baby and needed that flexibility.
INSPIRED BY A 'FRIEND OF A FRIEND'
Ms Vivarelli talked to "a friend of a friend" who had done just that and who explained what was required. Not many people were doing VA work at the time, but Ms Vivarelli realised she could manage such a role.
She "DIYed everything" – setting up her own website, doing her own social media posts and packages. As a result, she got her first two clients with her posts on Facebook.
"It was something I really loved. It was creative and I didn't realise I was an entrepreneur until I started doing this," Ms Vivarelli told Talking Business.
She said the combination of her having worked as a personal assistant, being familiar with finance and being tech savvy meant she had a solid start and, as soon as she started working with clients, she learned about the tech tools they use to run their online businesses. With those skills, she also became an online business coach.
Ms Vivarelli said there were "so many opportunities for virtual assistants" such as being able to work from home, at whatever time you like, which makes it perfect for mothers.
A well organised VA can choose where they want to work, whether it's from home, or a café.
"It's a laptop lifestyle," Ms Vivarelli said. "As a business owner, they can set their own rates, work with anyone from around the world and there is no shortage of online businesses needing help. There was also the opportunity to work with businesses like graphic designers, and coaches and any online business."
She said, with the pandemic, there was now more demand for virtual assistants as so few people were going into offices anymore.
VIRTUAL ASSISTANTS HELPED VIRTUALLY
Ms Vivarelli said there were so many skills to pick up. The effective way for people to do this was through online courses, with some specialists teaching virtual assistants how to do email marketing, launching podcasts or becoming a social media manager.
Ms Vivarelli's Kickstarter course teaches women how to set up their online business – which includes the financials, the social media and the website – how to on-board clients and find them.
It's an eight week online course, together with group coaching calls and personal reviews
Ms Vivarelli's course gives students access to tech tools such as Kajabi – which is a platform for memberships, podcasts and newsletters – MailChimp for email marketing, project management tools like Osama, Dubsado for client relationship management and Canva for graphic design as well as social media tools.
"It's a life changing course," Ms Vivarelli said. "Women have gone from being made redundant, or losing their jobs in a pandemic, or having to change and they have started working online as a virtual assistant.
"(They have) replaced their usual income with money in their business and they can then not be stressed about being home with the kids. It really is life-changing."
Hear the complete interview and catch up with other topical business news on Leon Gettler's Talking Business podcast, released every Friday at www.acast.com/talkingbusiness.
https://play.acast.com/s/talkingbusiness/talking-business32-interview-with-online-business-coach-kare
ends