CityZenith: Expect a boom in smart cities post-pandemic
By Leon Gettler >>
THE COVID-19 pandemic will trigger a boom in smart cities.
Michael Jansen, the CEO and founder of Chicago based CityZenith, said COVD-19 has alerted cities, communities and developers to new possibilities
"COVID-19 forced the cities to pause, as it were, and in the course of doing that, shut down normal functions which gives them a chance to reconsider how they wish to resume and there has been a lot of discussion around repurposing traditional pedestrian ways, converting traditional store fronts into other things, public spaces, things that can help revitalise and change cities as they come back to some semblance of normality," Mr Jansen told Talking Business.
"Also COVID taught us that certain cities are far better prepared to respond to the outbreak. Cities that had deployed … sensor technologies that were able to track movement, that were able to push data to a central hub, had an advantage."
He said a number of South East Asian cities that had deployed these technologies were ahead of their counterparts, especially in the United States.
"The lesson of that will be that being able to know about real time movement in cities is important, not just of vehicles but of people and logistics," Mr Jansen said.
LOOKING FORWARD DIFFERENTLY
Mr Jansen said projections of smart city development five years out had changed since COVID.
"Smart cities will also leave us better equipped to deal with future pandemics, which are more than likely, and natural disasters such as flooding, as well as providing benefits with energy savings and solar capacity," he said.
Mr Jansen said smart cities help communities deal with technologies from water, to mobility to information technology – and to things that have nothing to do with technology, such as inclusion, social equity and resilience.
While the concept of smart cities had been around since the early 2000s, the market had not developed, despite a lot of goodwill and intention, he said. However, the market is changing now for smart city technologies, such as data platforms, relevant equipment, smart building technology and energy technology.
CITY ZENITH APPLIES FOCUS
Mr Jansen said CityZenith's work was not so much an entire city, but part of a city, "a campus or district, as it were".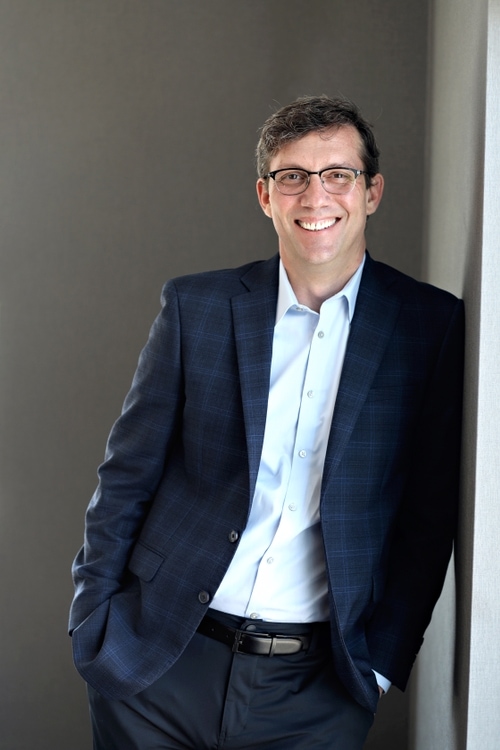 "Most likely, a focused development of some kind that may have a transformational role in that city," he said.
"Our projects often require us to develop a digital twin hub of that area of the city first and build up this data, that the architects and engineers can begin to experiment with, by importing 3D models and moving things around and testing everything from solar analysis to flood resilience and things like that.
"The nice thing about having all this in a digital environment is that you can make changes," Mr Jansen said.
"Once it's enriched with data, which can be energy data from a local data base to sensor data which can be provided by a private company, all that comes together in a rich environment to run analytics for these complex projects."
He said CityZenith licenses its technology to companies that build large projects and, at the moment, the company is focusing on decarbonisation projects to help owners and operators achieve carbon neutrality goals.
Mr Jansen said City Zenith would soon be announcing its first city in America and it's received expressions of interest from all over the world, including Australia.
All these cities would be following in the direction set by Singapore years ago, he said.
Hear the complete interview and catch up with other topical business news on Leon Gettler's Talking Business podcast, released every Friday at www.acast.com/talkingbusiness.