Alibaba founder sets up UON scholarship
THE University of Newcastle (UON) believes it has established a groundbreaking scholarship program, made possible by the philanthropic support of Alibaba founder and executive chairman, Jack Ma, through the Jack Ma Foundation.
The Jack Ma Foundation will give US$20 million (AU$26.4 million) to fund this first-of-a-kind scholarship program at UON – and it all boils down to a friendship he struck up with Novocastrian Ken Morley on an Australia-China Friendship Society visit to Mr Ma's hometown of Hangzhou, China.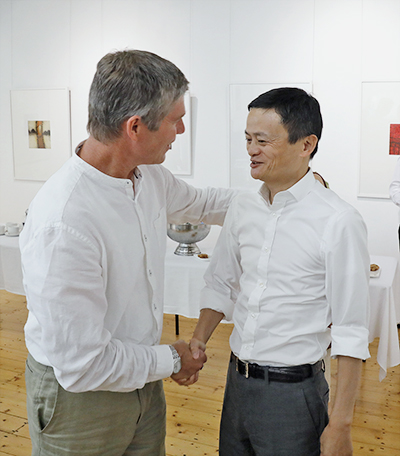 Now Mr Ma's creation of The Ma & Morley Scholarship Program, the largest philanthropic commitment in UON's historyand the Jack Ma Foundation's first philanthropic contribution in Australia, will pay tribute to Mr Ma's close personal connection to Newcastle.
When Mr Ma was a teenager, he met Ken Morley while the Morleyfamily were on that Hangzhou tour.
Mr Ma said Mr Morley went on to become a highly influential figure in his life, instilling core values and a global perspective that positively impacted Mr Ma's future and contributed to his personal success. The men remained close friends until Mr Morley's death in 2004.
"I am very thankful for Australia and the time I spent there in my youth," Mr Ma said. "The culture, the landscape and most importantly its people had a profound positive impact on my view of the world at that time.
"To honour the experience and the special relationship I formed with the Morley family, the Jack Ma Foundation is delighted to announce The Ma & Morley Scholarship Program that will inspire, educate and cultivate tomorrow's leaders.
"Alibaba was built by young people and we are committed to lifting up and empowering students so they can reach their dreams and ambitions."
Mr Ma was joined by the NSW Premier Gladys Berejiklian, UON chancellor Paul Jeans, UON vice-chancellor Caroline McMillen, and Mr Morley's son, David Morley, to announce the scholarship program in Newcastle.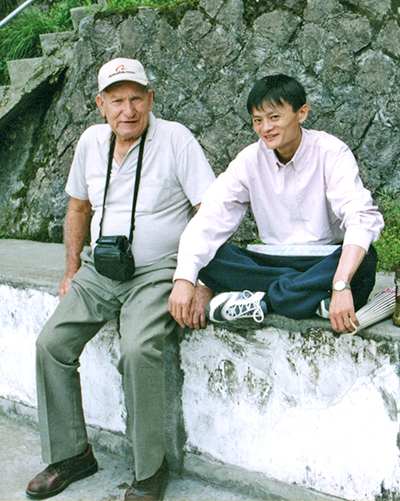 Professor McMillen, said The Ma & Morley Scholarship Program at UON would have a transformational impact on the lives of students and shape the next generation of leaders.
"Through this remarkable friendship spanning decades, a new generation of talented students will have the opportunity to reach their full personal and professional potential," Prof. McMillen said.
Unique to the Australian higher education sector, she said The Ma & Morley Scholarship Program would help establish a long-lasting community of scholars and provide them with a comprehensive engagement and enrichment program to develop key networks and friendships, "as well as experience important practical training to equip them for leadership in the global environment".
"This scholarship program will exemplify the shared values between Mr Ma and Mr Morley, and aims to develop the next generation of globally aware and socially conscious Australian leaders," Prof. McMillen said.
Students will be selected based on their interest and commitment towards cross-cultural understanding, cooperation and peace; social justice and equity; fairness and ethics in entrepreneurship and industrial relations; and sustainable development, including environment, conservation and renewable energy.
Reflecting UON's commitment to providing excellence and equitable access to education for anybody with ability and determination, the scholarship program will also focus on supporting students from disadvantaged and Aboriginal and Torres Strait Islander backgrounds.
"I am particularly delighted that this program will enable students from disadvantaged backgrounds to access educational, professional and cultural experiences that might otherwise be out of reach, and that it will support the development of a new cohort of Indigenous leaders." Prof. McMillen said.
In its initial year, The Ma & Morley Scholarship Program will support 30 new UON scholarships, 20 scholarships to support students throughout the duration of their degree, including access to a unique and comprehensive engagement and enrichment program, and 10 one-off scholarships to support educational exchange, internship or immersion activities.
When the program reaches full capacity, it will support 90 students per year.
David Morley, who still lives in Newcastle, said the family were "really happy to see Jack remember his Newcastle connection" and to be honouring their dad's egalitarian values through this generous scholarship program.
"Dad would be extremely proud of Jack's commitment to making a difference to students in our hometown, and so touched that their close friendship has led to this program, which will transform the futures of hundreds of University of Newcastle students, to hopefully do good things in the world," David Morley said.
The first round of The Ma & Morley Scholarship Program will be advertised in mid-2017 for students commencing their first year of an undergraduate degree at UON in 2018.
ends