Blue Prism robotics heads into Aust. market
UNITED KINGDOM headquartered robotics software group Blue Prism has set up a regional office in Sydney to meet ' a groundswell' of demand in the southern hemisphere.
Blue Prism is a robotic process automation (RPA) software company which aims to deliver "the world's most successful digital workforce" and has seen a spike in regional demand for its RPA software platform.
Several of Blue Prism's strategic alliances are highly active in the market, driving the need for a stronger local presence, according to Mike Cawsey, the new regional director of sales for Australia and New Zealand.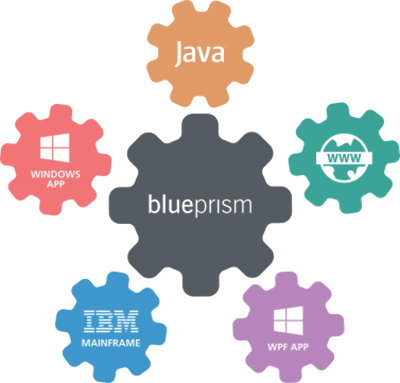 "The Sydney-based office enables our follow-the-sun support strategy, and also provides Blue Prism with a gateway to the Asia Pacific market, including China, Japan and Singapore where the market is really heating up," Blue Prism executive vice president for global sales, Martin Flood, saoid.
"Mike Cawsey is a great addition to the sales leadership team, having led successful growth strategies for enterprise software companies across Asia Pacific."
Mr Cawsey has more than 20 years experience in leading global enterprise software and technology organisations in business process management, analytics and information management and governance.
Previously, he served as senior vice president of Asia Pacific Active Navigation, a market-leading software vendor in information governance solutions. He's held senior roles with companies such as IDOX/McLaren Software, Metastorm, DICOM/KOFAX, TIBCO BPM, Staffware and Modus Media.
Andy Gillard, Asia-Pacific digital operations leader for EY said, "EY has teamed with Blue Prism on over 70 RPA projects in 20 countries globally, helping clients build a digital workforce alongside their employees to deliver enhanced customer experience, improve efficiency and reduce risk. In Australia and New Zealand, we have already teamed with Blue Prism on over 15 projects and their establishment of a physical presence in the region will increase the support available to organizations and service providers looking to deliver value from greater automation."
The Blue Prism presence could be a real game changer for Australian robotics development, according to customer PwC Australia.
"The speed and cost benefits of Robotic Process Automation are a game changer for Australian businesses facing low-growth environments and declining benefits from traditional optimisation strategies," PwC Australia co-lead in RPA said Shane O'Sullivan said.
"Blue Prism's move into Sydney signals to the market the disruption that's to come from RPA, which will deliver the next wave of operational improvement and customer experience enablement."
ends