What Bailiff-Sheriff Australia can do for your business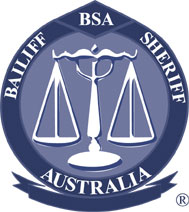 BAILIFF-SHERIFF Australia is an informational website developed by Vale Patrick Asange, long-serving senior bailiff for Brisbane Magistrates Court, supported by Business Acumen magazine.
There is a lot of information available to the public that may assist in dealing with a range of issues related to Australia's various court and tribunal systems. This information is growing all the time.
NEW: SUBSCRIBER ACCESS
Now Bailiff-Sheriff Australia has a dedicated area for its subscribers that presents a growing number of specialized articles, interviews and video presentation tutorials.
This special subscriber area was being developed by Pat Asange and continues development by other experienced people in this sector, as a way of helping business leaders to address vital operational areas linked to debt control and management.
The subscriber package not only offers these highly useful section, but also encompasses the full value of a Business Acumen digital subscription as well:
10 annual digital editions of

Business Acumen

magazine (valued at $49.50);

10 free Classified ads (valued at $880);

extra classified ads for just $22 each, self managed and displayed for three months;

an online Directory entry, self managed and of great value to a business's search engine rankings;

a Debt Recovery Manual, print and digital edition, developed by Bailiff-Sheriff Australia;

ongoing access to the debt recovery training video resources online.
Bailiff-Sheriff Australia is an online resource that addresses the very real problems of debt management in ways that offer great value to businesses around Australia.
Non-subscribers can watch this brief video for more of an idea of this useful resource: