By Leon Gettler >>
NEOS is an insurance company with a difference – a technological difference.
Apart from policies, the UK insurance firm also offers customers smart home technology to protect against burglaries, fires and water damage. Neos is also planning to add a smart door bell and an outdoor camera in the near future
The technology includes smart cameras, motion sensors, door-window sensors, leak detectors and fire detectors.
That is all managed through the app and if an issue is detected at the home, the customer can contact Neos through the app or on the phone and Neos will send someone out to put the situation right.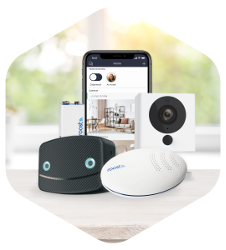 And of course, technology can't protect against everything so the customer still has good old insurance.
The technology is in essence offered free of charge and Neos is competitive with traditional insurance companies.
Neos was started up two and a half years ago and the firm is expanding globally, expecting to double its sales over the next year.
CEO and company founder, Matt Poll said the aim was to provide customers with something different.
He had spent many years working in the insurance and noticed customers all had a common gripe.
"Customers would come and say 'You know what, I pay you all this money every year, I'm a great customer, I never claim, I get nothing in return and then at the end of the year, you go and put my price up,'' Mr Poll told Talking Business.
"I thought customers deserved more and I had seen how smart technology can add value in terms of engagement to customers and help prevent claims."
WINNING WITH TECH
Mr Poll said it was a win-win situation. The customer wins because they are able to protect their home better and get something of value and even if they don't make a claim, they can check in on their home whenever they want.
And Neos wins as well because if they detect a problem early, it can save on the claims payouts.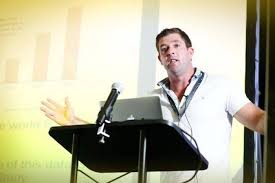 He said Neos also has a B2B offer for other insurers.
Aviva, the largest insurer in the UK, uses Neos technology as does a large insurer in the Netherlands and another one in the US.
Neos white labels the technology and the service around it and licenses the offer to other insurers so that they can offer it around their brand.
"When we looked hard at the market, we saw the easiest way to increase our distribution internationally was through partnerships rather than trying to sell insurance in multiple different territories which is tough for a start-up like us," Mr Poll said.
While the company is planning to expand further into the US and Europe, Mr Poll said Australia was also an attractive market (however, there is an Australian insurance company with a similar name which has been operating nationally for several years).
"We have had some interest from Australia," he said. "It's certainly a market if we found the right partner we would look at because there's a lot of similarities, apart from the weather, to the UK and obviously being an English speaking country, it makes things a lot easier for us."
www.leongettler.com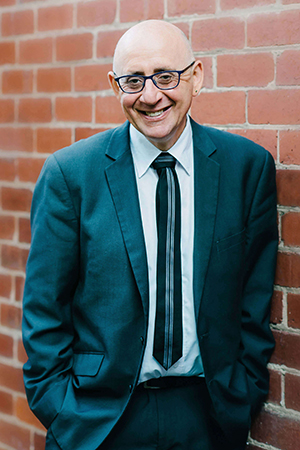 Hear the complete interview and catch up with other topical business news on Leon Gettler's Talking Business podcast, released every Friday at www.acast.com/talkingbusiness.