Maserati feels right at home in Melbourne CBD
THE move by Zagame Automotive to open an all-new $15 million Maserati dealership, right in the heart of Melbourne, late last year is paying off.
Surging demand for the legendary Italian car maker's products, which saw Victorian sales increase by 166 percent in 2014, according the official VFACTS figures, are accelerating into 2015.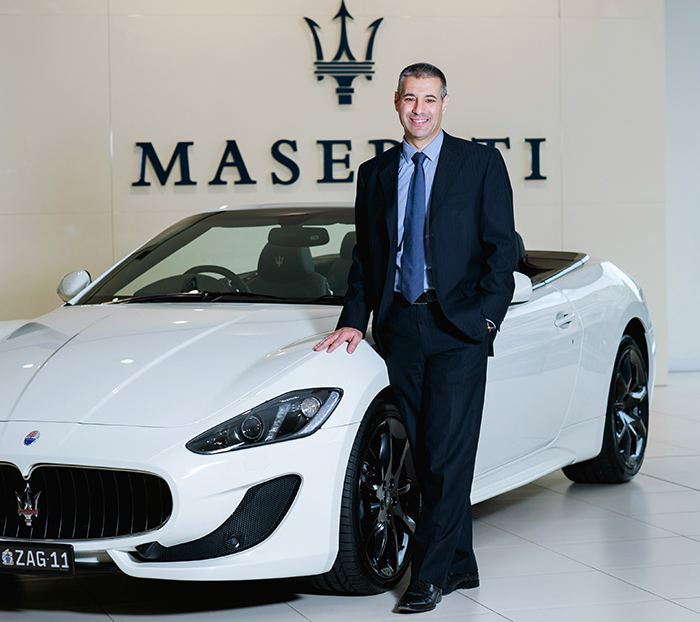 The opening of Maserati Melbourne at the corner of Swanston and Victoria Streets in the heart of Melbourne's business district provides the city with its second Maserati dealership and its first site exclusively dedicated to Maserati.
"This new dealership is much more than enabling us to meet the increasing demand for Maserati products," said Bobby Zagame, managing director of the Zagame Automotive Group,. "Maserati Melbourne will enable us to offer an even better and more convenient service to our existing owners and as well as offering a quality of service to new clients that meets – and even exceeds – the exacting standards of Maserati."
Following the launch of the all new Maserati Quattroporte and Ghibli in 2014, Maserati's centenary year, demand for Maserati products has surged to record levels in Australia and around the world. In Australia, Maserati sold more cars in 2014 than in 2012 and 2013 combined and Victoria has maintained its position as Australia's number one Maserati market.
"With sales growth at this remarkable level and more new models on the horizon, it has become essential to open a new site in Melbourne to ensure that Maserati's rigorous levels of customer service are maintained," said Glen Sealey, general manager of Maserati Australia and New Zealand.
"With its existing dealership in Swan Street, Richmond, described at its opening by Maserati as one its best dealerships in the world and its record of sales and customer service with Maserati since they took over the representation in Victoria, we had no hesitation appointing Zagame to open this second facility which is a key component to Maserati's national plans.
"The Zagame Group has rewarded Maserati's trust with a second world class facility that offers both supreme levels of customer service and, with its architectural excellence, is a fine addition to the Melbourne CBD cityscape," Mr Sealey said.
He said Melbourne Maserati's location on the northern city of the Melbourne CBD makes it ideally positioned to serve the business area of city centre. With a 15 car showroom, it displays the full Maserati range "in optimum conditions" and an aftersales area with six workshop bays with parts and accessory support enables owners to easily drop their Maserati off at the new dealership for maintenance en route to work.
The dealership opened with 12 full time staff and is expanding to 15 to meet growing Maserati sales in Victoria.
The Zagame Automotive Group operates more than 12 award-winning dealerships across Melbourne representing many of the world's leading car makers and some of the most famous names in the automotive industry. The Zagame Automotive Group has built its success by offering exemplary levels of customer service, a skill that CEO Bobby Zagame honed in the tough business arena of the hospitality industry, starting with being youngest hotel licensee in Victoria in 1985 at the Matthew Flinders Hotel.
At just 25 he became the managing director of The Zagame Group which owns and operates numerous hospitality and entertainment establishments along with a large property and investment portfolio. In 2000, his life-long passion and interest in cars led to the diversification of the group's portfolio with a move for the family into the automotive industry.
With siblings Adrian and Rebecca and father Robert as key partners, Zagame Automotive has the heart and warmth of a true family business that has also become established as both a renowned and highly regarded company not just in the automotive industry, but also across many and varied industries in Victoria.
ends