Social media strategy workshop in demand for Qld Small Business Week
SOCIAL MEDIA strategy specialists, Strategic Social Profiles – recognised by Business Queensland as one of Queensland's '100 Faces of Small Business' – will stage a social media strategy workshop for SME business leaders on May 31.
As part of Queensland Small Business Week, the company has been awarded a grant by Business Queensland, to assist with the staging of the social media strategy workshop for small business owners and managers, to be held at the Brisbane Powerhouse on Friday, May 31.
The half-day workshop will provide participants with a 'deep dive' into social media, according to Strategic Social Profiles co-director Annabel Sullivan.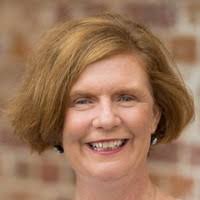 She said it would include the five key steps identified by Strategic Social Profiles as being crucial for small business to learn, in order to more effectively handle their own Facebook, Instagram and LinkedIn accounts.
The Social It Yourself – Social Media for Small Busines workshop will be limited to a group of no more than 25 participants, in order to maximise interaction and learnings, Ms Sullivan said.
As a small business itself, Strategic Social Profiles is keen to share invaluable insights and tips with fellow small business operators during Queensland Small Business Week, which will run from May 27-31.
Ms Sullivan said the workshop would address the 'pain points' generally associated with developing a social media strategy and has been designed for small business operators who don't know where to start, have neither the time nor the expertise to figure it out and are essentially frustrated and overwhelmed by the whole social media proposition.
"Unlike many other courses, the 'Social It Yourself' philosophy behind our workshops seeks to upskill small business people to manage their own social media," Ms Sullivan said.
"Unless they specifically request our ongoing involvement, we then step back and let them manage their own social media, because they know their customers and clients better than anyone else."
The workshop will be delivered at the heavily subsidised rate of $49 per person, she said, a substantial reduction from SSP's standard $495 workshop price, "all made possible due to the generous support being provided by Business Queensland".
The half day workshop will take place from 9am to 2pm and will include morning tea and lunch. Those interested in participating at the workshop should register on the Strategic Social Profiles website under the SIY Workshops banner.
www.strategicsocialprofiles.com.au
ends