Oil and gas industry research boost
TWO new research initiatives are designed to assist Australian researchers to collaborate with the oil and gas industry to help strengthen Australia's competitive advantages in the sector.
The ARC Research Hub for Offshore Floating Facilities and the ARC Training Centre for Liquefied Natural Gas Futures were recently launched at the University of Western Australia.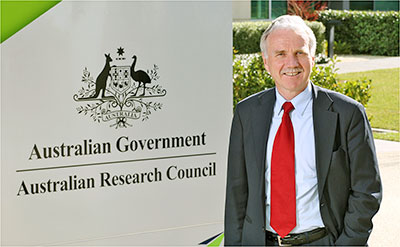 The Hub and Centre have been provided with $4.9 million and $4.5m respectively in ARC funding under the Australian Research Council's Industrial Transformation Research Programme.
ARC chief executive officer, Aidan Byrne, said the interrelated Hub and Centre, both based at the University of Western Australia, would drive stronger innovation in Australia's energy sector.
Professor Byrne said industry-research partnerships would focus on strategic technologies specifically relating to floating offshore developments and liquefied natural gas (LNG) production.
"The ARC Research Hub for Offshore Floating Facilities will tackle critical engineering challenges for offshore oil and gas projects in remote deep water locations by creating improved designs and operating procedures, leveraging Australia's competitive advantage in floating LNG facilities," Prof Byrne said.
"Researchers at this Hub — working with leading global gas and oil industry organisations  Woodside, Shell, and partner organisations Lloyds Register and Bureau Veritas — will develop new technologies and analysis methods required for safe and efficient offshore projects, such as ocean forecasting, vessel motion and offloading analysis, riser and mooring longevity, and novel anchoring and subsea foundations," Prof. Byrne said.
"The ARC Training Centre for Liquefied Natural Gas Futures — with support from industry partners Chevron, Shell, Woodside, Samsung, Daewoo, GE, Clough, Guodian, and VMG —will train the next generation of researchers in the industry, who will work closely with experts in a conducive industry setting, ensuring they have the right skill sets to make a difference in their field."
ends