QRC welcomes collaborative approach to gas supply
THE Queensland Resources Council (QRC) has welcomed the Palaszczuk Government's decision to award 18 square kilometres of land for gas production to APLNG-Armour Energy.
QRC chief executive Ian Macfarlane said the granting of the licence with a domestic-only condition was an example of the state's leading regulatory framework.
"Gas sourced from the highly prospective land southwest of Chinchilla is destined for manufacturing businesses who need certainty around energy if they are to expand and employ more people," Mr Macfarlane said.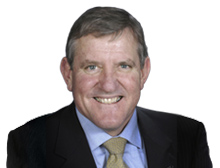 "Not only will this decision fuel Australia's manufacturing industry but it's another example of Queensland's success in best-practice regulation in action – fast, effective and focussed on outcomes.
"The Queensland Government has been very proactive in its support of the gas industry and I applaud all parties for partnering together to deliver an Australian first to put downward pressure on energy for the domestic manufacturing market."
Queensland already supplies around 25 percent of the domestic east coast gas demand.
The Queensland resources sector now provides one in every five dollars in the Queensland economy, sustains one in eight Queensland jobs, and supports more than 14,200 businesses across the State –– all from 0.1 percent of Queensland's land mass.
ends