Pradella aims to transform Coomera with Seachange Riverside over-50s lifestyle development
PRADELLA Property Ventures has launched a master-plan for the development of the Seachange Riverside Coomera enclave on Queensland's Gold Coast, moving to raise the bar again on over-50s lifestyle resorts.
The recent on-site launch event gave prospective purchasers "a real taste of why Seachange was the recipient and winner of the World's Best Lifestyle Resorts in 2017" according to Pradella director of sales and marketing, Alex McMahon.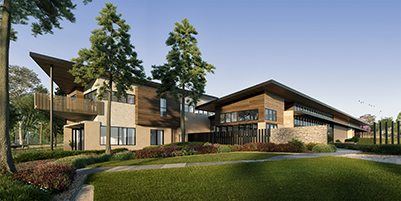 Riverside Coomera will be the third Seachange property in Pradella Property Ventures' portfolio.
"Following the overwhelming buyer response to Seachange Village Emerald Lakes, we felt it was the ideal time to address the huge demand for another Gold Coast over 50s lifestyle resort," Mr McMahon said.
"Seachange is positioned on the river at Upper Coomera with direct boating access, and full amenities are at your doorstep. The Riverside Coomera site is also well positioned to address the demand for a resort in a blue-ribbon location.
"We are now fully DA approved. The site comprises two sites and the second has just been fully approved."
Riverside Coomera features 124 premium homes in a master-planned, gated country estate. It incorporates a five-star Country Club and River House complete with heated lap pool, spa, sauna, library, cinema, treatment room, lounge, bowls green, twin pickle ball courts, gym, art studio, men's shed workshop, meeting room and bar.
"If you're after a luxurious over 50's lifestyle, look no further than Seachange Riverside Coomera," Mr McMahon said.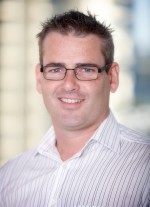 "Lifestyle was a big focus when we designed the Coomera community – everything is designed to energise and invigorate the people who live there.
"Residents will be surrounded by other independent, like-minded people and they can engage in a range of health and wellness activities in centralised facilities onsite. They can catch a movie or musical performance at the country club; work out in the fully equipped gym; relax with a massage; or do some fishing from our own pontoon," Mr McMahon said.
"Moving to Seachange is not about changing where you live, but how you live."
Seachange Riverside Coomera offers a range of architecturally designed contemporary two and three bedroom home designs ranging in price from $459,000 to $749,000.
"All the homes at Seachange Riverside Coomera are pet friendly and installed with a private intercom integrated to the main gate, delivering security, safety and peace of mind for residents. Best of all, we take care of all of your lawn and garden maintenance, allowing you to sit back and relax," Mr McMahon said.
According to McMahon, The choice of luxury low set or high set homes is compatible with buyer preference, superior finishes and appliances are all inclusive "set in a very desirable location providing a viable solution for our downsizing market".
"The market conditions in Coomera are some of the strongest in South East Queensland off the back of Westfield's Coomera Town Centre development which will offer a huge incentive to our purchasers," McMahon said..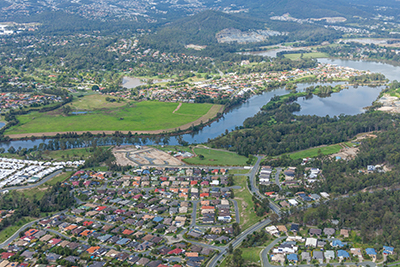 Seachange Riverside Coomera is located at 29 Ghostgum Grove, Upper Coomera, and has local shopping, medical and transport options within a short drive.
Pradella Property Ventures Group is one of Queensland's most innovative and longest-established property developers. The group was originally part of the Pradella Group of Companies, headed up by brothers David and Kim Pradella. Since a corporate restructure in 2007, Pradella Property Ventures has developed its own brand focused on innovative lifestyle and tourism-related developments, led by managing director David Pradella.
http://www.seachangelifestyleresorts.com.au/locations/coomera
ends