Resources sector IWD award winner paves way for working parents
A RESOURCES sector veteran of more than 20 years, who paved the way for job-sharing in senior roles, has won this year's Queensland Resources Council/Women in Mining and Resources Queensland Resources Awards for Women.
Joanne Best, general manager of enterprise excellence and employee experience at Hastings Deering, was presented with her award before a record crowd of more than 900 people at the Royal National Convention Centre in Brisbane. on Thursday.
The breakfast, part of International Women's Day celebrations, was viewed by more than 1400 people remotely via a webcast in Dysart, Middlemount, Moranbah, Rockhampton, Blackwater, Mount Isa and Brisbane head offices.
Ms Best took home a $32,000 professional development scholarship awarded by the Australian Institute of Management (AIM).
A mother of three boys, Joanne Best worked part-time for 17 years while leading major projects and teams on operational sites and in corporate offices.
With a previous employer, Ms Best was the first person to negotiate a job-share arrangement in a senior role, which led the way for others to better manage career and family commitments.
While at Hastings Deering, Ms Best has developed a program to drive flexibility, diversity and inclusion in the workplace called Together as One, on which she has also delivered a TED Talk.
"I have naturally started to shift from how do I not just do this for myself, but how do I do it for others in an individual way, through mentoring, through one-on-one relationships with my team and with my peers, and now through formal programs with Hastings Deering through our Together as One flexibility and inclusion approach," Ms Best said.
"It's simple, men and women want flexibility. Organisations that attract talent that way will keep talent that way and that's the simple equation."
Hastings Deering also won the Excellence in Diversity Programs and Performance award for its Together as One initiative.
Winners of the four other individual categories also took home a $5,000 scholarship from AIM, with a $3,000 scholarship to the leading female Queensland Minerals and Energy Academy (QMEA) student.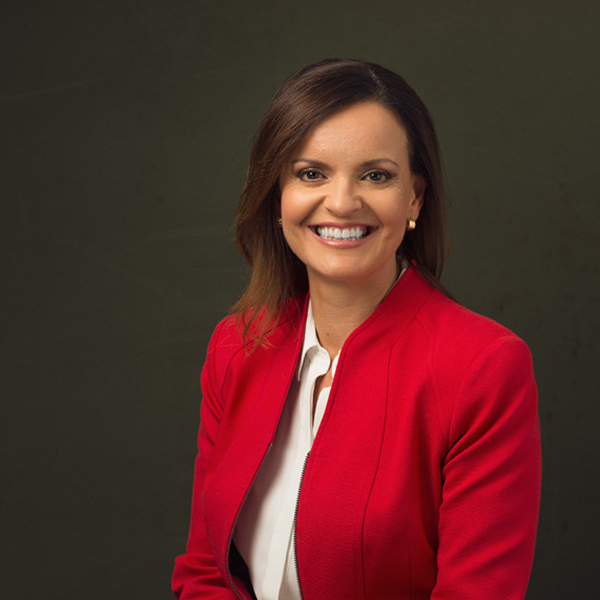 "These awards play a pivotal role in our sector's efforts to bring better gender balance to our workforce," QRC chief executive Ian Macfarlane said.
"More than double the number of women are now working in our resources sector in Queensland compared with 2006 when we began our Women in Resources Action Plan.
"According to the Australian Bureau of Statistics, almost 11,000 women now take part in every area of our business, from operators to trades people, geologists, engineers and senior and executive management," he said.
"It's a testament to the hard work of QRC members who have incorporated gender diversity into their mainstream business plans. They recognise that with diversity comes improved safety, innovation and productivity.
"The competition for skilled people is also driving the imperative to attract and retain more women in our expanding sector so that it can continue to supply the world with the minerals and energy vital to our modern way of life.
"Our members have had a particular focus on increasing the proportion of women in so-called 'non-traditional' roles such as trades, engineering and executive management, so I congratulate Joanne on her work in this area," Mr Macfarlane said.
"In addition, our companies have supported QRC's education arm — the QMEA — in its work to ensure more female and Indigenous students are equipped and encouraged to step into trade and professional roles in our sector.
"Congratulations to all the winners, finalists and thank-you to our sponsors, BHP, South32, AIM, Mitsubishi Development, Thiess, EY, Anglo American, and Peabody Energy.''
2020 QRC/WIMARQ RESOURCES AWARDS FOR WOMEN RESULTS
EXCEPTIONAL WOMAN IN QUEENSLAND RESOURCES: Katie Whittle, Shell runner-up. Jo Best, Hastings Deering winner.
EXCELLENCE IN DIVERSITY PROGRAMS AND PERFORMANCE: Anglo American runner-up. Hastings Deering winner.
EXCEPTIONAL TRADE/TECHNICIAN/OPERATOR: Belinda Maihi, Rio Tinto highly commended. Demi Keating, BHP runner-up. Conal Hearps, Peabody winner.
EXCEPTIONAL WOMAN IN EXPLORATION IN QUEENSLAND RESOURCES: Niki Spurway, Rio Tinto runner-up. Caoilin Chestnutt, Siecap winner.
EXCEPTIONAL YOUNG WOMAN IN QUEENSLAND RESOURCES: Claire Chauvier, Glencore MIM highly commended. Tammy Eiser, BHP runner-up. Kathryn Young, BHP winner.
GENDER DIVERSITY CHAMPION IN QUEENSLAND RESOURCES; Shane Johnson, South32 finalist. Donna Lynn, BHP finalist. Jedda Malone, South32 finalist Jayson Smeeton, BHP winner.
EXCEPTIONAL FEMALE QMEA STUDENT: Siena Linforth, Chanel College highly commended. Bailey Stoodley, Somerville House highly commended. Kassandra Palmer, Kirwan State High School runner-up. Liva Wood, Wavell State High School winner.
ends