Farewell to resources champion, Michael Roche
FORMER Queenland Resources Council (QRC) chief executive Michael Roche -- who could count initiatives in boosting Indigenous community involvement in the resources sector and outreach for new career paths for young people and women in the industry among his successes -- passed away in Brisbane on July 30.
Mr Roche had been unexpectedly diagnosed with an illness just three weeks earlier. Since leaving the CEO role with the QRC in 2016, Mr Roche has continued to serve on charitable boards and foundations and he has been acting in an advisory role on the resources industry for legal firm McCullough Robertson in Queensland.
His busy career included board roles with disability services group Multicap, industry superannuation fund Mine Super and the WorkCover Risk and Audit Committee.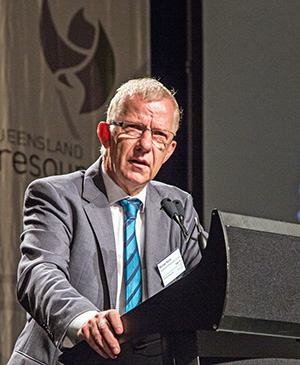 Mr Roche's successor at QRC, former Federal Minister Ian Macfarlane said, "On behalf of the Queensland resources industry and the more than 316,000 men and women who work in it, I pay tribute to the late Michael Roche for his tireless commitment and passion for the resources sector.
"Michael served as the chief executive of the Queensland Resources Council for 11 years before stepping down in 2016.
"Michael was a fearless leader and vocal advocate for the sector who championed new ideas that changed the industry forever," Mr Macfarlane said.
"He led the organisation through one of the most severe downturns in recent history with determination and professionalism. Michael was a founding member of the Queensland Exploration Council and an honourary life member of the QRC. Michael also played a significant role in shaping the state of Queensland through his very senior roles in government.
"On behalf of the QRC, I extend our sincere condolences to Michael's wife, Jenny, their children and their extended family."
ends