PDPR Marketing and Creative appoints former BMW exec as GM
BOUTIQUE marketing agency PDPR Marketing and Creative has attracted former Brisbane BMW corporate account manager Kayla Pearce to the role of general manager with a brief to drive growth in the automotive sector and continue expansion in the agency's cornerstone retail and property industries..
PDPR co-director Briana Cicchelli said Ms Pearce would manage the firm's burgeoning automotive industry client portfolio.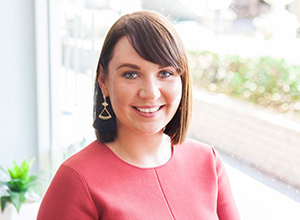 "We are delighted to recruit such an experienced business development heavyweight to lead PDPR as our new general manager," Ms Cicchelli said.
"As a result of her time working at Brisbane BMW, Kayla is well positioned to utilise her experience to take advantage of the comprehensive suite of marketing services we offer, which are already proven winners in the lifestyle marketplace.
"In addition, Kayla is a highly regarded and well-known within the automotive industry. With her vast automotive and commercial experience, she will be an invaluable asset to the PDPR creative team."
Ms Cicchelli said the GM appointment reinforced the strong growth and expansion currently experienced by the boutique agency, with PDPR's commitment to automotive a seamless fit with other lead portfolios of retail and property.
"2017 saw massive growth within our property portfolio, with developers in both Sydney and Shanghai signing with us," Ms Cicchelli said.
The agency will also now expand into Sydney, with plans to open a second office near the CBD by June.
"2018 is set to be a massive year for us," Ms Cicchelli said. "The Sydney office will allow us to better service our national and international clients while the appointment of Kayla Pearce will support us in expanding further into the automotive market," Ms Cicchelli said.
ends