Futurist Miselowski says 2015 brimming with 'never-in-my-lifetime' moments
AUSTRALIAN business futurist, Morris Miselowski is looking forward to 2015 as a watershed year for what he calls 'never-in-my-lifetime moments' becoming reality.
Some of what he has predicted – the rise of wearable technology that was once the stuff of science fiction – has already hit the market at technology expo the International Consumer Electronics Show (CES 2015) in Las Vegas in early January.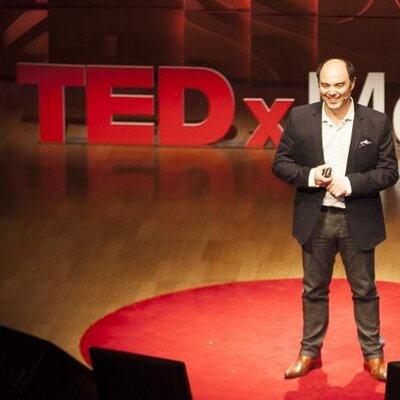 A new report from Mr Miselowski, just released, outlines the major trends for 2015, including true wearable tech; a new breed of independent, empowered workers' and "science fiction turned science fact all set to change our lives in the next 12-months". 
The predictions form Mr Miselowski's annual trend report that examines the major horizon trends, new thinking and innovation conversation starters for the year ahead. 
He said 2015 and 2016 will be characterised by new ideas, products and services born out of old business models, with products and services reinvented for new times and new markets.
Morris Miselowski's key trends for 2015 include:
1.0  Birth of the BetaPreneur 
"This new sense of who we are and what we can achieve will give birth to a new worker, the BetaPreneur. A worker that sees a world of possibilities; that challenges the status quo and asks; Why not? The BetaPreneur adds to their current work or tasks the search for additional income streams or personal fulfillment in an attempt to move them away from dependence to independence; to hedge their employment bet or to stake their claim in the digital frontier". 
2.0 Wearable technology that predicts our wants and needs
"2015 is the year we cut the umbilical cord tying us to our so last century technologies and become technologically reborn into an ecosystem of omnipresent, deliciously small devices we carry on, or in us, at all times. Each of these unique digital minions will do their own thing in their own way, measuring our work, our wellbeing, our travel and more".
3.0 From Science Fiction to Science Fact
"Science fiction will also continue its march towards 'science fact' as 2015 brings the rise and rise of 3D printers, robots, wearable devices and where paper and plastic money begin their short march to virtual extinction as finally digital payments rise on the horizon". 
Mr Miselowski said a key change going on around the world, especially in business, is letting go of the financial angst of the recent past to look more positively to the future.
He said, "2015 will be a year of change, it is set to be the first year in many that we refer less to the years of past and the economic and social angst it caused, and more to the possibilities ahead and to what we can create and innovate. 
"In 2015 we will bear witness to grand life-altering moments and innovations. Where what once seemed absurd and never in my life time become industry, life and social norms.
"Where lives and living are irrevocably sent in new directions. Where moral and ethical challenges abound and where the impossible is routinely replaced with the astonishing."
ends