We have to smarten more than MARTIN
By John Sheridan >>
TERRY MCCRANN made some interesting comments in The Australian this Saturday about the ineffectiveness of the RBA's response to the ailing economy. We now live in a different world...
"A world made different by the dynamics of globalisation, the pervasive 24/7 real-time digital economy, robotisation and the unique dynamic of China both removed from and the central influence in the conventional global economy. All disruption aplenty, and not just to business and consumer lives."
And, "Frankly, central bankers haven't a clue what to do, other than to keep pushing on their policy strings."
But the policy strings and interest rate levers aren't working. And of course they won't work. Because they are not connected to the real world any more.
The world is very different from the MARTIN model that sits in Martin Place in Sydney. [MARTIN is the Reserve Bank's new full-system macroeconomic model used in policy analysis and forecasting. The RBA began using MARTIN in late 2018].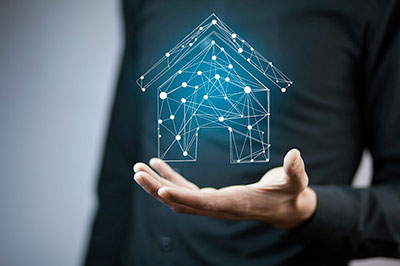 Play with interest rates all you want, it will achieve nothing.
And as with all models, 'garbage in garbage out' applies. So, feed in incorrect employment figures and MARTIN has a problem.
Roy Morgan Research suggests that 8.7 percent of Australians were unemployed in August -- not 5.3 percent with an additional 7.1 percent underemployed.
And, about 97 percent of net jobs growth in the past year has been in the public sector.
Not jobs in productive industries.
Jobs in productive industries generate profit, exports, new opportunities and more jobs. Jobs in the public sector do none of this.
DIGITAL DISRUPTION DENIAL
The impacts of digital disruption through AI, robotics, BIM, AR, VR, Blockchain, IoT, 3D printing, drones, Facebook, Google, Amazon, airbnb, Uber, 'fake news' and others are wide ranging, multi-dimensional and not easy to factor into MARTIN either.
We can't afford to be passive in our response to this latest challenge. It is not enough to sit in Martin Place, feeding garbage into MARTIN and pulling strings and levers.
Trump and Johnson sneeze and we catch a cold. China sneezes and we are in the mortuary.
We have to take control of our own destiny. And diversify our industries and export markets.
That requires building on our existing productive industry sectors and applying all the 'smarts' and 'innovations' that sit in CSIRO, Data61 and the 38 research based universities across the country.
It requires supporting the 7,000 scaleups and startups in our productive industry sectors: agriculture, creative industries, defence, education, ICT, medical and health, manufacturing, METS, smart trades and tourism.
And not creating more and more jobs in the public sector. Not sustainable.
But creating more and more jobs in productive industry sectors.
Stop responding to change.
And make change happen.
On our terms.
In directions that suit our strengths, that maintain and create jobs for our children and grandchildren, and make Australia the innovative powerhouse that it could and should be.
John Sheridan is CEO of Digital Business insights, an organisation based in Brisbane, Australia, which focuses on helping businesses and communities adapt to, and flourish in, the new digital world. He is the author of Connecting the Dots and getting more out of the digital revolution. Digital Business insights has been researching and analysing the digital revolution for more than 15 years and has surveyed more than 50,000 businesses, conducting in-depth case study analysis on more than 350 organisations and digital entrepreneurs. Now DBi is turning that research into action through a series of digital business development platforms, the first of which launched in 2016, the Manufacturing Toolbox. DBi has also launched a series of international online trade showcases, promoting Australian goods and services to specific countries and promoting use of those showcases in those countries. TAustralia's Regional Economic Development (RED) Toolbox has now been launched at http://theredtoolbox.org. The latest in the toolbox series is the ED Toolbox, which helps high school students, parents and educators navigate the future of work and jobs.
ends