COSBOA says small business voters could make big difference
THE Council of Small Business Organisations Australia (COSBOA) has released the percentage breakdowns of small business owners for the top 20 marginal electorates, in the lead up to the Federal Election.
Nationwide, small business owners make up 14 percent of voters and are an important part of marginal electorates, according to COSBOA CEO Peter Strong.
"COSBOA knows that small business people do not vote solely on small business issues but are influenced by their personal situations as well," Mr Strong said.
"With a Sensis survey released last week showing that 35 percent of small business owners haven't yet decided who they are voting for, it's more important than ever for parties and candidates to recognise the voting power of small business owners," he said.
"For example, in the electorate of Wentworth, NSW where the margin is 1 percent, they make up 22.19 percent of the voters. In Corangamite, Victoria, where the margin is 0.03 percent, they make up 10 percent. In Herbert, Queensland, with a margin of 37 votes, they make up 9.25 percent of voters, roughly 10,200 people."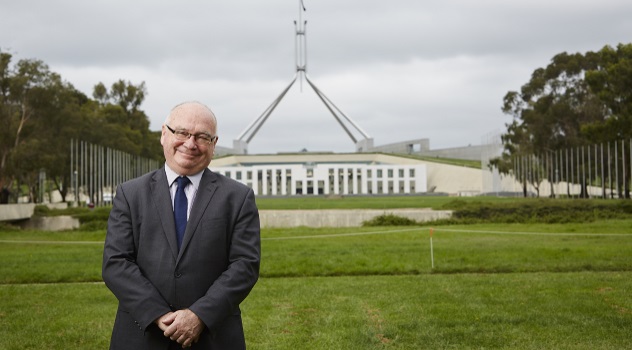 Mr Strong said employees of small businesses also have a vested interest in small business policies and understand that their jobs depend upon the business being successful.
"The relationship between small business employers and their employees is normally very good and, whether we like it or not, employees can be influenced by the opinions of their employer," he said.
"The best way to get a small business vote is to talk to us as people not just as businesses. We value time with our family; the removal of complexity; the ability to focus on our business and our employees not on unnecessary compliance; and on fairness in dealings with big businesses and governments.
"We want to run our businesses and stay healthy. Not all of us want to grow to become a large business but we do want the economy to be stable; and those that do want to grow, want access to finance and support when needed," Mr Strong said.
COSBOA will publish a comparison of policies from the major parties prior to the May 18 Federal Election.
The top 20 marginal electorates with the percentage of small businesses:
| | | | |
| --- | --- | --- | --- |
| Electorate | State | % Margin | % Small Businesses |
| Herbert | QLD | 0.02 | 9.25 |
| Corangamite | VIC | 0.03 | 10.02 |
| Forde | QLD | 0.6 | 11.46 |
| Capricornia | QLD | 0.6 | 11.38 |
| Gilmore | NSW | 0.7 | 9.13 |
| Cowan | WA | 0.7 | 13.00 |
| Longman | QLD | 0.8 | 8.26 |
| Wentworth | NSW | 1.0 | 22.19 |
| Flynn | QLD | 1.0 | 13.74 |
| Dunkley | VIC | 1.0 | 11.27 |
| Lindsay | NSW | 1.1 | 10.24 |
| Robertson | NSW | 1.1 | 10.89 |
| MacNamara | VIC | 1.2 | 28.33 |
| Cooper | VIC | 1.3 | 12.39 |
| Banks | NSW | 1.4 | 12.66 |
| Griffith | QLD | 1.4 | 16.44 |
| Petrie | QLD | 1.6 | 8.80 |
| Dickson | QLD | 1.7 | 10.56 |
| Braddon | TAS | 1.7 | 9.03 |
| Hasluck | WA | 2.1 | 11.70 |