Small business feels economy on a downer - Sensis
SMALL business leaders and owners are on a 'downer' with the Australian economy at the moment, as assessed by the most recent Sensis Business Index (SBI) survey.
The survey of 1000 small business owners and leaders found the overwhelming majority believed the economy is currently slowing rather than growing (this indice fell 14 points lower to -23).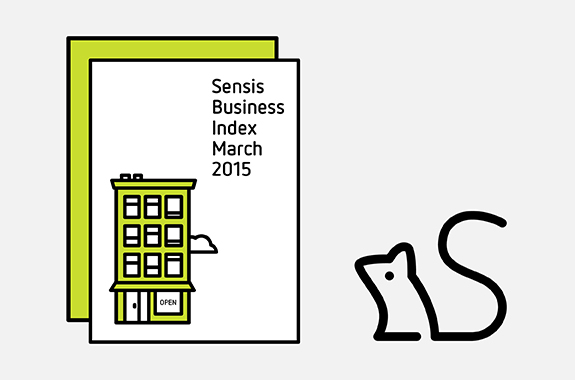 Those in Queensland (-30), SA (-40) and WA (-30) were the most pessimistic with NSW the least pessimistic at -12; perceptions are more negative overall than at any other time during the last year and only 12 percent of small-to-medium enterprises (SMEs) believed the economy was growing.
Despite low faith in the economy and a soft last quarter, SME business confidence is holding steady. According to the research, confidence levels of Australian SMEs in their own business prospects did not alter this survey and remain similar to one year ago.
The SBI report showed 49 percent of SME owners were feeling positive about the year ahead, with 22 percent reporting being worried.
Overall confidence levels remain the same as last quarter at a net balance of 27, representing the difference between the positive and worried businesses, according to Sensis chief executive officer, John Allan.
Mr Allan said the biggest concerns centred around lack of work or sales – and consumers not spending, while the economic climate also factored high on their list of concerns. 
"Key issues such as consumer confidence, interest and exchange rates, as well as global, state and regional economic concerns play heavily on the minds of small and medium businesses when considering their perceptions towards the economy," he said.
"Other issues causing major problems for specific segments are paperwork or bureaucracy for SMBs in the finance and insurance sector (13%), competition for the wholesale sector (11%) and general costs or overheads for manufacturers (11%).
"Sales and profitability were marginally down for SMBs last quarter and the net balance scores were both negative. Employment also has not really improved and is barely positive on balance. However expectations for short term (current quarter) growth were higher, rising quite strongly on sales and profitability and solidly on prices.
"On balance, SMBs found it a little easier to access finance last quarter than at any time during the last year and more were successful too (77%)," Mr Allan said.
Confidence improved markedly in NSW (14 points to +38) and ACT (10 points to +19) but was down elsewhere.
This survey showed confidence highest in NSW and remained clearly above the national average in Victoria (+33), Tasmania (+32) and WA (+29) despite dropping in those locations. The biggest fall occurred in SA which now has a single figure net balance of +6.
Confidence in regional areas improved by four points, while the score remained overall the same for metropolitan SMEs. Metropolitan businesses are still slightly more confident about next year than their regional counterparts (+30 versus +24).
Businesses in regional WA were significantly more confident than their metropolitan counterparts, along with SA and Victoria, while regional Queensland was the least positive. Hobart remains the most positive capital city with Adelaide the least positive.
While there have been shifts in business confidence across all states, the real insights are of SMEs views of state governments where recent elections occurred in Victoria (November 2014), Queensland (March 2015) and NSW (March 2015). 
With the survey taking place during the NSW election period, the recently re-elected NSW Government (+16) is now considered the most supportive state or territory government in Australia just ahead of the Tasmanian Government (+15). Queensland and Victoria's state governments have been relegated to clear negative territory following their state elections (-24 and -16).
"SMBs were very strong in their views towards each government that had gone to the polls – in NSW they believed the State Government was promoting the building industry, reducing red tape, investing in infrastructure and getting the economy going," Mr Allan said.
"In Victoria the core reasons provided by businesses were that the State Government takes too much notice of unions and concerns the government's policies are not supportive of small business.
"And in Queensland, the primary reason given for the dramatic drop in confidence towards the QueenslandGovernment was that SMBs didn't believe the new government understood small business and were worried about costs increasing.
"At a Federal level, support of the government's policies for small business eased and are more negative overall than last quarter and one year ago – it will be interesting to see how the latest Budget, which focuses on small business, will change the perceptions when we undertake the next survey," Mr Allan said.
Sensis counts SMEs as making up 99 percent of all businesses operating in Australia. Sensis brands include Yellow Pages, White Pages, TrueLocal, Whereis and Skip, with the organisation increasingly focused on its digital services through its digital advertising agency, Found.
The full report can be found at www.sensis.com.au/SBI. The SBI has been tracking SME confidence across Australia since 1995.
ends