Newsagency and lottery businesses seek extension on JobKeeper April top-up payments
THE Australian Lottery and Newsagents Association (ALNA) is calling for an extension for vulnerable small businesses to gather sufficient funds to pay their staff applicable JobKeeper top-up payments for April.
This follows the Federal Government's announcement yesterday that banks would need to speed up "bridging finance" to get businesses through the rest of the month and fund these additional payments from their cash flow before the payments come through from government to reimburse businesses at the start of May.
ALNA CEO Ben Kearney said, "Many eligible small retailers have minimal cash flow coming in due to mandatory social distancing, but have the huge pressure on them to pay employees additional JobKeeper payments which are significant sums to find and which many don't have, before receiving reimbursement from the government.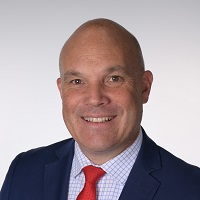 "This means that they need more time, to access competitive bridging finance, not this impractical hard deadline which won't allow many to compare the conditions of a loan and the interest that small businesses will need to absorb."
Mr Kearney said vulnerable small business owners without the cash reserves to pay their staff these payments needed more time to carefully review and consider their options provided by lenders, in order to not incur more cost and liability.
"We appreciate that this is a program being delivered in record time and the government, the banks and the ATO should be commended for their efforts," Mr Kearney said.
"However, the details of JobKeeper have been evolving and released over time, as you would expect and small businesses who are under immense pressure have been anxious and cautious about not getting it wrong with eligibility and this means many are only just now starting this process of accessing additional funds. Additionally, the dedicated hotlines that the Treasurer has advised small businesses to call to get support from banks are only now becoming accessible at the time of print.
"Without access to time and dedicated support, businesses will be left with few options, and no access to lender competition which is designed to protect them. While we realise this means there will be a delay in getting staff their additional JobKeeper payments, the alternative for some businesses is not going ahead with JobKeeper, which is bad for their staff, bad for their relationship with them and bad for their capacity to rebound with experienced employees when we hopefully come out of this.
"We believe providing a short extension to these vulnerable businesses is a more practical compromise, compared to having small business owners rush lending decisions and create bigger problems for their survival down the road. If this means there is a short extension for them to access finance and make payments, and a short delay in them receiving reimbursements for integrity purposes, then if that's what it takes so vulnerable businesses and their employees don't miss out then we should do that," Mr Kearney said.
"We need all parties to come to the table, so we don't put Australian small businesses - the mums and dads, family enterprises, and first-generation Australians working hard – in even more trouble and further put their livelihoods at risk.
"We welcome that there is now pressure from the government to ensure banks are at the table to support Australian businesses quickly with this. However, the future availability of bridging finance will not help with the hard deadline these small businesses need to meet pay their staff top-up payments between now and May.
"We need a short extension for small businesses to access bridging finance and to pay their staff these additional payments, so they are able to access the help, review their lending options before they commit and so they are able to minimise cost in the long-term that they can simply not afford," Mr Kearney said.
ends