Re-think, re-group and keep your business breathing
By Leon Gettler >>
THE LOCKDOWN of businesses and social distancing should give Australian businesses the opportunity to reassess where they're heading, according to Jana Matthews.
Professor Matthews, the ANZ chair in business growth and director of the Australian Centre for Business Growth at the University of South Australia (UniSA), has come up with list of tips for businesses to survive the pandemic.
She said the first thing businesses need to do is communicate with their customers about what's going on.
"If you're able to continue on with the project, meet the project, meet the deadlines and deliver, they need to be assured of that," Prof. Matthews told Talking Business.
"If you're having problems because you can't get parts or there's been some delay or staff that's left or for COVID reasons they're in self-isolation or sick, then you need to have a conversation with your customers and tell them why you'll be late and what you plan to do about that and work it out with them."
"If you're absolutely in freefall, then you need to have a conversation about that as well. Some people have been shut down through no fault of their own and others find the business isn't viable anymore."
CHECK FINANCIALS AND STAFF
The second thing to look at is business's financials. What cash is coming in, who owes the company money, and how long will the company be able to keep paying its bills?
The third is to look at the staff and determine who will be able to take the company to the next level.
Prof. Matthews said the business also needs to look at its products and see which are selling, which are not selling and to let go of the products that no one wants.
The final part is to examine oneself and develop some self-awareness.
"You certainly need to look at yourself and your long-term goals and say 'Am I up for this? I can cut back now, I can prune back, but is this still what I want to do with my life or is there another opportunity someplace else?"
She said a lot of businesses will end up leaving the sector, but then there are businesses that shut down every year …
"What this does is it's almost a gift. It forces you to step back and look at the business, instead of going along with business as usual and plateauing and going down slowly," Prof. Matthews said.
USE THE AID WELL
Prof. Matthews expects businesses will take advantage of the government's aid package.
She said businesses should also check out the grants that are available and the banks would be more than willing to lend a business money.
She said she hopes many businesses will think laterally and examine what markets might be open for them, as in the case with Australian distilleries now making hand sanitisers.
"This is an opportunity to bring your key staff back and think with them," she said. "Sit down and say: 'What are the opportunities, what else can we do with the current products, the current machines and current staff capabilities. And especially, what is that our customers would value?'" she said.
The key, she said, is for the business owner to be able to function in multiple dimensions.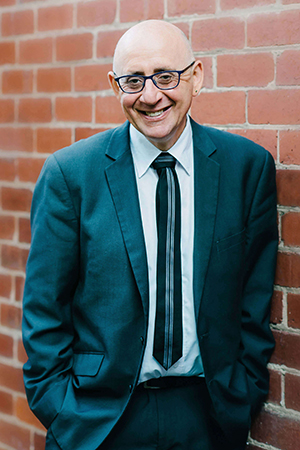 "You need to be very empathetic to your customers and your employees and understand what they're going through," Prof. Matthews said.
"You have to think hard about the business opportunities going forward and that's where I am thinking to be more strategic, using your brains, looking at the market research and understanding where those opportunities are. Because in chaos, there is always opportunity."
Hear the complete interview and catch up with other topical business news on Leon Gettler's Talking Business podcast, released every Friday at www.acast.com/talkingbusiness.