Dining, feasting, entertaining: Cuisine on Cue marks 25 years
AN ENDURING PIONEER of the Brisbane catering industry, Cuisine on Cue has spent 25 years wining, dining, feeding and entertaining Brisbane – an achievement the team will celebrate at a new purpose-built facility in Brisbane's inner west.
"It's been a fast, furious, constantly evolving, constantly changing 25-year ride," owner and chef, Rob Morrow said.
Indeed, from humble beginnings servicing the government sector, the Cuisine on Cue business has pivoted from strength to strength.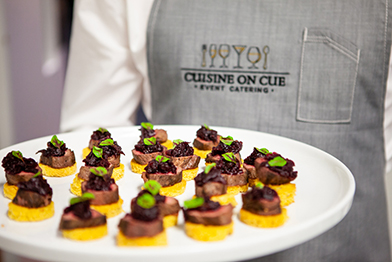 The addition of managing director (and Rob's now wife), Anna in 2009 brought the company into a new era, diversifying the brand's offering and introducing an impressive venue portfolio with exclusive catering agreements in place.
"Anna's strong background in corporate communications helped to solidify our future" Mr Morrow said.
"She was able to seek out new avenues for the business and establish longstanding relationships – many of which are still in place today."
These avenues travel an impressive list of venues including Room Three Sixty, Old Government House, White Chapel Kalbar, Newstead House and Walkabout Creek.
Now with a rebrand and new look, Cuisine on Cue is set to take on 2020 and beyond with renewed vigour.
As part of their vision, owners Rob and Anna Morrow are also firmly focused on giving back, with the duo humbly philanthropic.
"Rob is an incredibly generous operator" Ms Morrow said. "Many of the charities he supports are industry based, given his intimate knowledge of the stresses and strains of being a chef as well as owning your own business.
"Additionally, we are committed as a company to giving back and are passionate about social responsibility," she said.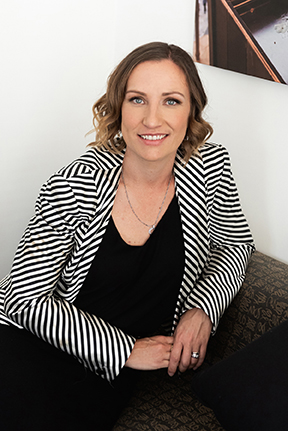 The company's volunteer work at present focuses on supporting young people and children in foster care.
Whether an event be for a charitable endeavour, intimate private dinner or gala ball, the caterer is renowned for providing consistency in unsurpassed customer service and attention to detail – a trait which Rob Morrow is certain has assisted their longevity in the industry.
"Working hard, staying humble and constantly striving to improve – that's the backbone of Cuisine on Cue and the business traits we're very proud of," Mr Morrow said.
ends