The robots are coming ... to help your business
By Leon Gettler >>
EVERY industry will be hit by robotics
Dan Ternes, Blue Prism's chief technology officer (CTO) for Asia-Pacific and Japan, said this is inevitable. Blue Prism is an international company that develops Robotic Process Automation (RPA) software for businesses.
"Whatever your business happens to be, there's an HR department that on-boarding staff and doing time-off requests and there's a finance department that's paying salaries, and paying expenses and issuing POs and paying invoices and all of those sort of tasks and all those ancillary functions of business are suited to RPA," Mr Ternes told Talking Business.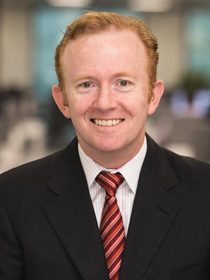 "Any type of business that relies on data and information, the collection of that information, the collation of that information, evaluation, dissemination, if your core business relies upon that, then RPA represents a fantastic opportunity for you."
He said it was of particular interest to financial services, telcos, government and retail with its supply chain and logistics networks were all very suited to RPA. However, it was also attracting other industries such as transport and mining.
Mr Ternes said it did not necessarily represent an apocalypse for employees as it could create new career paths.
"The history of IT is automation, that has disrupted jobs and changed jobs and ever was it thus," he said.
"For every organisation that is reducing headcount because of RPA, I reckon there is 20 of them who are saying this is not about headcount reduction. This is about preparing for growth, enabling us to grow the business without increasing our cost base and also about redeploying that talent to things they are better at."
He said this was more prevalent than job losses.
MAKING THE TRANSITION
Mr Ternes said companies need to think through how they make the transition, as there are aspects that are cultural and aspects that need to be considered.
The organisation also needs to undergo a process of education for its workforce and management.
"As we talk about redeploying humans to things they are better suited to and things that leverage human talents with higher order skills of judgment and empathy, you start to ask: 'If I didn't have my humans doing X, Y and Z, instead they could be doing A,B and C. And A, B and C are more valuable to me, and is there a D,E and F that they could be doing that no-one does today that adds even more value."
Mr Ternes said organisations need to start planning for those higher order roles and start training people for that.
This meant doing an audit of the skills the organisation requires in the future and the direction it is heading in.
Hear the complete interview and catch up with other topical business news on Leon Gettler's Talking Business podcast, released every Friday at www.acast.com/talkingbusiness.
ends