How do you manage business risks beyond Australia?
By Lynette Schultheis >>
IF ANYTHING is for sure in business, it's that there will always be risks and crises to contend with.
Some of these risks are internal to our organisations, and some are external. The best we can do is to make sure that we're as aware and prepared as we can be.
A resilient national business environment makes managing risks less daunting. Fortunately, Australia has some advantages in this regard.
The 2019 edition of FM Global's Resilience Index confirms the strong resilience of the Australian business landscape, with Australia ranking 17th out of 130 countries.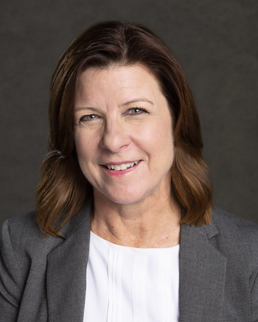 Among Australia's strengths are the quality and enforcement of its building codes with respect to natural hazards, like floods and bushfires (ranked 15th) and strong fire risk management, due to the enforcement of building codes with respect to fire-based design (ranked 8th).
Higher control of corruption (ranked 14th) and supply chain visibility (ranked 22nd) also lift up the resilience of Australia's overall business environment.
On the other hand, Australia's inherent cyber risk (62nd) weighs on our ranking. This reinforces the need for business leaders to assess their level of cyber exposure as well as to develop clear, actionable steps to mitigate cyber risk and avoid business interruption.
BUSINESS BEYOND BORDERS
The reality is that enterprise resilience is dependent on the resilience of those you do business with. This is where the FM Global Resilience Index – the only global ranking of countries by the resilience of their business environments – causes pause for thought.
It's easy to see why many Australian businesses have supply chains reaching into South East Asia. Relatively low labour costs – together with recent policies designed to attract foreign investment, improve infrastructure and expand access to export markets – make shifting lower-value manufacturing activities to these regional economies highly attractive.
With a population of 620 million and a combined economic output of about US$2.5 trillion, South East Asia is an increasingly important partner for Australian trade and investment. But these low costs are often accompanied by high risks.
FM Global's 2019 Resilience Index shows that trading partners like Bangladesh (108), Cambodia (114), Vietnam (88), Sri Lanka (81) and Thailand (73) present a variety of risks. These include political, financial, legal and reputational factors.
China's ranking varies wildly from one region to the next.
MAPPING, MANAGING VULNERABILITIES
As one of the largest commercial and property insurance providers, FM Global believes that too few Australian businesses have mapped the vulnerabilities in their supply chains.
Vulnerabilities may include supply chain visibility, corruption, infrastructure quality and corporate governance.
Some of Australia's regional trading partners are also highly exposed to natural hazards.
The three countries with the largest economic exposure to flooding are Laos, Pakistan and Bangladesh, ranked 55, 88 and 112 respectively for exposure to natural hazards. Vietnam ranked lowest (130) for natural hazard risk quality, due to poorer quality and enforcement of building codes with respect to natural hazard design resistance.
On the positive side, Thailand (73) rose 16 spots this year. An Asian supply chain hub, Thailand showed significant improvement in supply chain visibility and corporate governance.
However, Thailand remains heavily exposed to extreme weather and could see an additional rise in its Index ranking by improving the quality of its natural hazard risk management.
There are significant opportunities in trading with our regional partners but FM Global's experience indicates that a lack of resilience planning has far-reaching, long-lasting effects on business value and performance.
The key isn't to retreat – but to engage mindfully.
Resilience is a choice. Make informed and considered decisions when choosing trading partners or site locations and implementing risk management strategies.
Lynette Schultheis is the operations manager for FM Global Australia. She sets FM Global's strategic direction in Australia, executes corporate objectives and ensures compliance with local regulations – and is also responsible for underwriting, engineering, claims, finance and human resources.
ends