Green Galaxies game powers energy efficiency education through schools
AN INNOVATIVE iPad App educating young Australians about energy efficiency through gamification and real-time actions, developed by Brisbane-based company iWeb Solutions, has received a power boost from the Queensland Government.
The digital game being rolled out through schools is called Green Galaxies and it uses a school's real-time energy consumption to teach students practical power usage lessons while boosting expertise in Science, Technology, English and Mathematics (STEM).
Early results from the Green Galaxies game – which is part of iWeb solutions' solar energy and environmental program, Solar Schools – encouraged the Palaszczuk Government to support the program through an Advance Queensland Ignite Ideas Fund.
The $250,000 Ignite Ideas funding would support the scaling up of production of the back-end system powering the Green Galaxies game to be able to handle a large network of Schools said iWeb Solutions CEO Rob Breuer.
Green Galaxies is an 'energy visualisation interface' that works as an iPad App that brings energy to life in the classroom.
"Paired with the teaching resources, it creates a fun, interactive and engaging tool to teach and learn about energy efficiency using near real-time data," Mr Breuer said.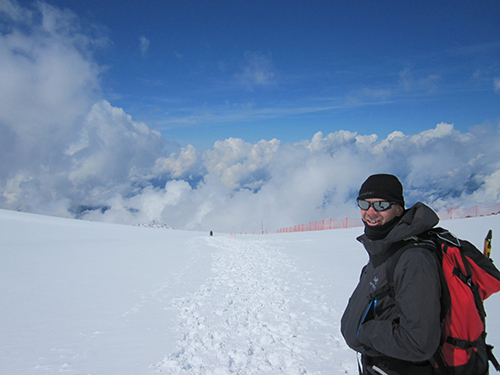 The grant has assisted iWeb to complete a pilot with selected schools and provided for an ongoing associated behavioural change study and energy efficiency study, to fine tune Green Galaxies, drawing valuable feedback from students, teachers and school communities.
"We aspire to educate the next generation about energy and sustainability," Mr Breuer said.
"By raising awareness of our energy choices and their impact on the environment, with acts as simple as turning off a light switch, the next generation will be empowered to create the change that we need."
Green Galaxies live mode uses data captured in five-minute intervals so that students can see the impact of conserving energy by switching off electrical equipment such as air conditioners, pumps and lighting. Paired with teaching resources, such as Unit Plans, Lesson Plans and Student Activities, Green Galaxies is designed to make teaching and learning about energy efficiency easy and engaging while fulfilling on Australian Curriculum requirements.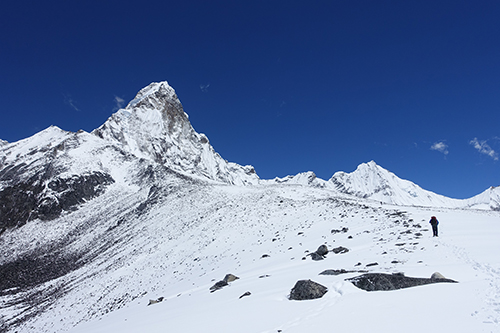 Green Galaxies builds on the iWeb Solutions-built Solar Schools program which is used to monitor energy usage in 1448 schools across Australia and New Zealand. The majority of schools involved in the program are in Queensland with high interest coming from other states and internationally.
An interesting competitive aspect of the program ranks participating schools in their energy usage – encouraging students to be pro-active in both driving down energy consumption and understanding power generation from their solar systems, Mr Breuer said.
Solar Schools simultaneously provides educational, environmental and STEM resources that revolve around solar power, renewable energy, sustainability and energy efficiency. All schools need is a Green Galaxies ready meter and a subscription to the Green Galaxies Program.
SEEKING PARTNERS
According to Mr Breuer, the early successes of Solar Schools and its Green Galaxies gamified educational program have driven strong interest from schools in other Australian states.
"Because of this demand, we are now looking to step up growth and are seeking organisations that see the tremendous opportunity education brings to not only schools, but the wider community," Mr Breuer said.
"We have a vast number of collaborative opportunities that the help of some collaborative corporate and community partnerships would deliver."
WHY EDUCATION
"We believe children are the future leaders of our planet and educating them about energy and sustainability is critical to their sustainable future," Mr Bruer said. "Imagine every school operating as energy efficient as it can, and this being led by the teachers and students who are out to make a difference.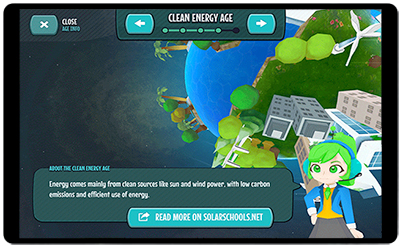 "As energy prices continue to rise, energy purchase is one of the most significant costs for many schools in Australia. Technology is also playing a greater role in schools for teachers and students, leading to an increase in energy consumption and cost.
"Balancing the budget while providing and maintaining high quality facilities and educational outcomes is a growing challenge for all state and private school bodies," Mr Breuer said.
"These challenges need to be met along with the need to forge a leadership role in educating future generations on issues such as energy efficiency and renewable energy technologies.
"By integrating energy generation and consumption data into an innovative, engaging educational platform, school teachers and students can visualise their energy consumption habits in real time. They can download and use their own school data in maths, science and digital technology models to make a real difference to how their school performs in the energy stakes and collaborate to reduce the amount of energy they consume.
"We believe creating a partnership with aligned aspirations will drive this initiative further and faster throughout school communities, providing both tangible and non-tangible benefits to all parties involved."
Mr Breuer said his team had been meeting with community-minded organisations with a view to both funding the roll-out of the program Australia-wide and collaborating on educating school communities. The Solar Schools program consists of more than 10 years of knowledge and experience about energy in schools.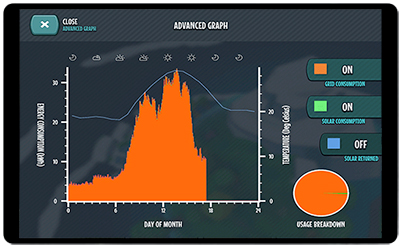 EDUCATIONAL POWER
Mr Breuer said the Solar Schools product suite complimented the Australian Curriculum requirements by providing teaching resources that align with the specified learning outcomes.
The Solar Schools program is unusual in the way it has developed out of a practical program developed by Mr Breuer and his team to manage pre-existing solar power installations in Queensland schools, which were beset by reliability and technical problems.
Because these systems were installed by a wide variety of companies using different manufacturers and control systems, power outputs varied widely and the systems were often unserviceable.
Mr Breuer's software company worked with Education Queensland to resolve those issues and develop better solar power systems under a contract issued in 2008. A keen mountaineer and scuba diver, with a passion for the environment that he was witnessing as affected by climate change, Mr Breuer saw the educational value that could be delivered around solar power and renewable energy systems in schools.
"Green Galaxies is way for a school to visualise its impact by representing the school and its energy consumption and its energy usage," Mr Breuer said.
"With real world data, schools can then figure out when to turn things off, modify systems and understand what they have to change to make the planet more efficient by making their school more efficient.
"The key benefit is that you create behavioural change from an early age. To make the game work, you actually need an educational program wrapped around it so that the schools and the teachers engage the students using the game, presenting live data from their own school," he said.
The Ignite Ideas Fund that supported Green Galaxies is part of the $513 million Advance Queensland initiative. The Queensland Government program aims to turn ideas into actions by investing in research and technologies, attracting new investment, building global partnerships and encouraging businesses to start and grow in Queensland.
ends