Aust. Govt makes some moves on transfer pricing
TRANSFER PRICING >>
While the challenges of overcoming transfer pricing structures are hardly diminishing, the Federal Government is no longer idle on the subject. This is a very good thing as, up until about 18 months ago, Federal Governments of both persuasions had been glacially slow is combatting the bleeding obvious. Here are some recent initiatives.
Govt opens windows on beneficial ownership of companies
THE Federal Government has released a public consultation paper on Increasing Transparency of the Beneficial Ownership of Companies.
This is an early step in pegging back international tax rorts and the offshore escape of what would otherwise be taxable profits.
Revenue and Financial Services Minister Kelly O'Dwyer said the consultation paper "delivers on the government's commitment in Australia's first Open Government National Action Plan, released on December 7, 2016".
"It also reaffirms the government's announcement at the UK Anti-Corruption Summit in May 2016 to consult on options for a beneficial ownership register for companies," Ms O'Dwyer said.
"Australia is playing a leading role in global efforts to crack down on tax evasion, and combatting money laundering, bribery, corruption and terrorism financing. Today's announcement demonstrates the government's commitment to this important objective."
If the law and certain international treaties can be shaped effectively out of that public consultation, which is expected to include information from whistleblowers, it would boost transparency around who owns, controls and benefits from companies.
Ms O'Dwyer said it would "assist with preventing the misuse of company structures for illicit purposes".
"The consultation paper seeks views on increasing the transparency of the beneficial ownership of companies for relevant authorities, to better assist these authorities to combat illicit activities," she said.
"The government is seeking feedback on what information needs to be collected in order to achieve this objective and how it should be collected, stored and kept up to date. We also seek feedback on the expected compliance costs for affected parties."
Submissions on the consultation paper can be made online, closing March 13, via the Treasury website.
Turnbull Government continues crackdown on multinational tax avoiders
THE Australian Government has introduced legislation into the Parliament to implement the new Diverted Profits Tax, which will prevent multinationals shifting profits made in Australia offshore to avoid paying tax.
The Diverted Profits Tax will start on July 1, 2017, and is expected to raise $100 million in revenue a year from 2018-19.
Prime Minister Malcolm Turnbull said it would provide "a powerful new tool to the Australian Taxation Office to tackle contrived arrangements and uncooperative taxpayers, and will reinforce Australia's position as having some of the toughest laws in the world to combat multinational tax avoidance".
Mr Turnbull said it represented "a significant step" as his government "continues to deliver on its commitment to ensure the integrity of our tax system".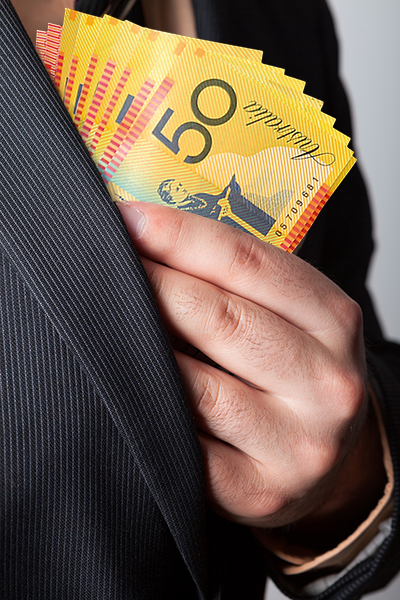 The Diverted Profits Tax, announced in the 2016-17 Budget, targets multinationals that enter into arrangements to divert their Australian profits to offshore related parties in order to avoid paying Australian tax.
The Commissioner of Taxation will be provided with extra powers to achieve this.
The move will make it easier to apply Australia's anti‑avoidance provisions and then order a 40 percent rate of tax, which will need to be paid immediately.
Mr Turnbuill said the Diverted Profits Tax would complement the application of the existing anti‑avoidance rules; encourage greater compliance by large multinational enterprises with their tax obligations in Australia, including with Australia's transfer pricing rules; and encourage "greater openness with the Commissioner, and allow for quicker resolution of disputes".
"The government has consulted extensively to ensure that the legislation appropriately targets multinational tax avoidance," Mr Turnbull said.
"The Diverted Profits Tax will not apply to managed investment trusts or similar foreign entities, sovereign wealth funds and foreign pension funds. These entities have been excluded as they are low risk from an integrity perspective, are widely held and undertake passive activities.
"This exclusion also ensures that such entities do not face an unnecessary compliance burden as a result of the introduction of the Diverted Profits Tax. Similarly, the DPT will only apply to multinationals that have global income of more than $1 billion and Australian income of more than $25 million."
In addition to the Diverted Profits Tax, the Combating Multinational Tax Avoidance Bill 2017 introduced into Parliament recently includes two further measures to ensure that multinationals pay the right amount of Australian tax and comply with their tax disclosure obligations.
The first is to increase the maximum penalty 100-times for large multinationals where they fail to lodge tax documents on time.
"This means that the maximum administrative penalty for significant global entities that fail to comply with their tax reporting obligations will increase to $525,000," Mr Turnbull said.
"The Government is also doubling the penalties for large multinationals when they make false or misleading statements to the ATO.
"This will make penalties more commensurate with the turnover of large multinationals and provide greater incentive for them to lodge tax documents on time and take reasonable care when making statements to the ATO.
"The second is to amend Australia's transfer pricing law to give effect to the 2015 OECD transfer pricing recommendations," he said. "These recommendations provide greater clarity on how intellectual property and other intangibles should be priced, and ensure the transfer pricing analysis reflects the economic substance of the transaction rather than just the contractual form.
"Adopting these changes will keep our transfer pricing rules in line with international best practice and help ensure that profits made in Australia are taxed in Australia."
ends