Brisbane's innovation hub a Capital idea
BRISBANE'S catalytic home for innovation, The Capital, is already building momentum as a launchpad for a new breed of Queensland-based businesses.
If the  launch of The Capital itself is any indication of trajectory – powered as it is by two of Australia's top business incubators, Fishburners and Little Tokyo Two – then the potential is sky high. 
"More than 200 startups will be based at The Capital, with many more businesses to be supported through events and industry programs that will run out of the facility," Brisbane Lord Mayor Graham Quirk. Brisbane City Council's $5 million investment into innovation, as outlined in the Brisbane 2022 New World City Action Plan, aims to create hundreds of new jobs of the future and boost Brisbane's rapidly expanding start-up community, he said.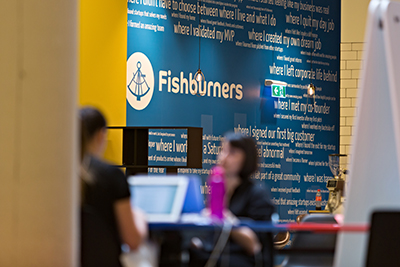 "Australia's largest startup space operator, Fishburners, and Brisbane success story Little Tokyo Two, are the anchor tenants for The Capital and will cultivate the city's start-ups through their business life-cycle." Cr Quirk said.
"The Capital's location in the heart of the CBD will provide Brisbane start-ups with exposure to corporate and government customers and partners crucial to helping them grow and attract new investment.
"Innovation is an industry that is critical to our future economic growth and will continue to be a major stimulant of job creation for our city," Cr Quirk said.
"The Capital will continue Brisbane's momentum as a centre for innovation in the Asia Pacific region and ensure the city continues to thrive in this rapidly globalising economy."
Fishburners chief executive Murray Hurps said Brisbane was the ideal location for his company's next Australian venture outside of its Sydney base.
"Brisbane has a strong entrepreneurial spirit and has a track record of producing ground-breaking startups with world-changing ideas," Mr Hurps said.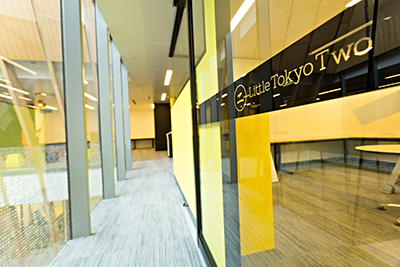 "Fishburners is a not-for-profit focused on inspiring new start-ups, attracting and validating existing startups and connecting them with support from other parts of the ecosystem.
"With support from the City of Brisbane and our corporate partners, Fishburners Brisbane is now open to new high-impact, scalable start-ups looking to create something big in a collaborative community."
Little Tokyo Two founder Jock Fairweather said there was no other space in Australia offering the entire start-up, enterprise and business ecosystem in one single building. 
"The Capital has offered Little Tokyo Two the opportunity to provide what we thought was missing in the ecosystem – a space that could host scaled start-ups, venture capitalists, mentors and corporate innovation teams in a space that is conveniently co-located with start-up innovators from Fishburners," Mr Fairweather said.
"Being part of The Capital has allowed us to become recognised as a leader in innovation, culture, creativity and entrepreneurship. We are proud that we are now known as Brisbane's leading curator of innovation communities."
Cr Quirk said that nurturing Brisbane's startup ecosystem and creating a dynamic innovation hub was one of seven key economic priorities outlined in the Brisbane 2022 New World City Action Plan.
"The Capital will also house the city's peak small business and start-up education programs, Digital Brisbane, as well as Brisbane's chief digital officer," he said.
"The highly successful programs such as Power-Up and the Visiting Entrepreneurs Program will be run from The Capital, in addition to other dedicated community programs and one-on-one support."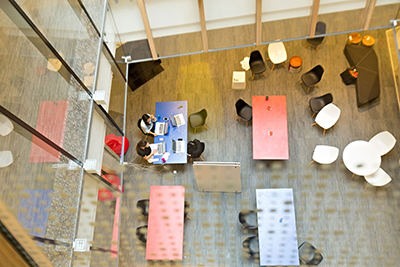 Brisbane City Council has signed an agreement with Fishburners and Little Tokyo Two as anchor tenants over five years with building redeveloper ISPT joining The Capital as a founding partner. Fishburners is supported by partners Google, News Corp, Optus, NAB, PwC, Cisco, Dropbox, Amazon and BigAir. 
ends