SPRINGFIELD City Group has signed a memorandum of understanding (MoU) with the Queensland Government to collaborate on new city technology innovations.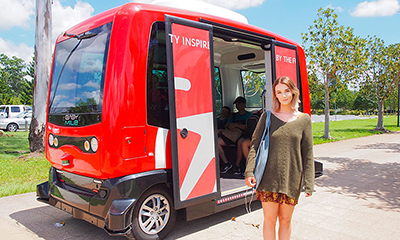 In a sign of 'things to come', Minister Jones used the Springfield visit to sample Autonomous Vehicle Shuttle trial, operating as part of a separate test event by Easy Mile in Springfield Central, between Orion Lagoon and the University of Southern Queensland.
Ms Jones said the MoU covers areas of collaboration on innovation attraction, ecosystem development, as well as energy and big data innovation.
"Springfield City Group was delighted to get a glimpse of the future of transport and to be able to join in the experience with our community," Mr Sinnathamby said.
ends