Westpac's new division funds 'clean and connected' scale-ups
CLEAN and connected businesses are paving the way for Australia's future economic growth – revealed in a new report from Westpac – and as a result the bank has launched a new division to help fund leading 'scale-up' companies.
Westpac's Smart Industry Report on Emerging Industries identifies significant changes required to support a new breed of Australian businesses that are transforming traditional industries.
According to the report, one major challenge hindering innovation and Australia's growth is the maturity of its capital market.
Westpac's national head of emerging industries, Reeta Dhar said Westpac recognised these pioneering start-up and scale-up businesses struggle to scale without financial backing. She said Westpac has committed to filling a gap in the market "through a holistic banking service that can help set businesses up for success".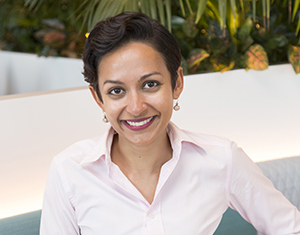 "Westpac wants to back the businesses that are backing Australia, which is why we are the first bank in Australia to set up a network of specialist bankers dedicated to emerging industries, and a risk appetite to provide debt funding to scale-up businesses," Ms Dhar said.
Westpac's report has identified it is the current wave of technology innovators who are 'driving the transition to a digital and low carbon economy that provide the transformative potential Australia requires to prosper over the next decade'.
"We are committed to understanding the strategies, technologies and business models of these transformative companies and are unlocking a range of services that allow them to extend their operating runway, including access to debt," Ms Dhar said.
Unlike the US, which offers a broad range of financial lending instruments to start-ups, access to debt funding for entrepreneurs in Australia has traditionally been challenging. Regulation and government are also impacting the digital and low-carbon sectors capabilities to accelerate growth, the report found.
In addition, Ms Dhar said, the report showed Australia needed to lift its game when it came to equipping people with skills relevant to the job market in 2030.
BANKING ON SCALE-UPS
Ms Dhar said Westpac had spent the last two years innovating core banking services so the bank could continue to aid the next generation of entrepreneurs.
Automotive technology start-up SEA Electric has been working with Westpac's new Emerging Industries division to support the expansion of its Australian and international operations.
SEA Electric founder Tony Fairweather said access to trade finance had been the biggest challenge until now, but the next hurdle is incentivising customers to create demand for the business to be able to scale in the future.
"Australia is lagging behind in terms of supporting the electronic vehicle revolution," Mr Fairweather said.
"We can learn from countries like the UK, US and New Zealand, which offer support and incentives such as rebates, registration eliminations, free tolls and special parking in cities, to transition people across the electric vehicle threshold early on," he said.
The report concluded that while the transformation to a clean and connected economy in Australia is still in its early days, there is a multitude of positive indicators for the future.
Ms Dhar said, "Change and transformation can be confronting, but it is an exciting development which we are dedicated to supporting.
"Although it is a while away, and hurdles remain, there is still time for every part of the economy to not only adapt but participate in the opportunities that this will open up.
"All of us have a role to play in nurturing those businesses and industries that will fuel Australia's future prosperity and Westpac is committed to playing its role to help emerging businesses meet their full potential."
www.westpac.com.au/business-banking/industries/emerging-industries
The Smart Industry Report: Emerging Industries download: www.westpac.com.au/content/dam/public/wbc/documents/pdf/bb/Emerging-Industries-Smart-Industry-Report.pdf
ends