Data shows Indigenous procurement targets working
THE Australian Small Business and Family Enterprise Ombudsman, Kate Carnell said Indigenous businesses secured more than $850 million in Commonwealth contracts in 2019/20, proving that procurement targets are working.
According to figures from the National Indigenous Australians Agency, more than 900 Indigenous businesses won 7,749 Commonwealth contracts valued at $857 million in total during the 2019/20 financial year.
"The Federal Government has exceeded its annual Indigenous procurement targets which is helping to support this fast-growing sector," Ms Carnell said.
"According to data from Supply Nation, the number of Indigenous businesses is growing by 12.5 percent each year, which goes to show how effective procurement targets can be when adopted by governments.
"Encouragingly, the number of Indigenous-owned businesses is projected to grow from 16,000 to 18,000 by 2026. This is good for the sector and good for our economy more broadly.
"We know that every dollar spent with an Indigenous business goes a long way. According to Supply Nation, for every $1 of revenue, certified Indigenous suppliers generate $4.41 of social return," Ms Carnell said.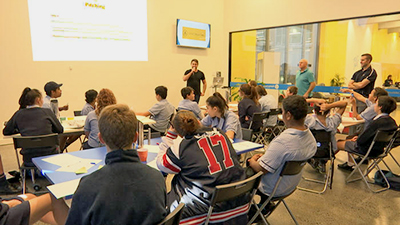 "Procuring from Indigenous businesses is an investment in both Indigenous employment and economic development, with Indigenous businesses 100 times more likely to employ other indigenous staff.
"NAIDOC Week is a time when we celebrate Indigenous culture, but we should also be recognising the significant contribution indigenous people make to the Australian business community and to our economy."
ASBFEO has published a series of Indigenous Success Stories, profiling a number of inspiring indigenous business owners.
Kate Carnell's NAIDOC Week 2020 video message: click here.
ends