Indigenous entrepreneurship accelerates in Victoria
AFTER RUNNING the world's first Indigenous Accelerator in November 2016, Barayamal will be operating more business programs in Victoria, thanks to LaunchVic, Victoria's startup agency.
According to Barayamal founder Dean Foley, the rate of entrepreneurship nationally for non-Aboriginal Australians is still about three times greater than that of Indigenous Australians.
However, he said, LaunchVic's annual mapping of the Victorian startup sector found that Indigenous Australians make up two percent of Victoria's startup founders, while representing only one percent of Victoria's population.
On Friday the March 27, Barayamal will be running an intensive Pre-Accelerator program at the Victorian Innovation Hub.
Mr Foley said this program would explore how Indigenous entrepreneurs could quickly validate their business idea without spending a lot of money, the key differences between Indigenous versus non-Indigenous entrepreneurship, and how to pitch to investors.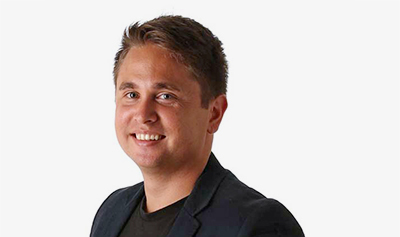 Indigenous entrepreneurs who need help launching or taking their business idea to the next level are being encouraged by Mr Foley to register now for Barayamal's Pre-Accelerator program, with nominations closing on March 20.
DRIVING INDIGENOUS STARTUPS
Barayamal is an award-winning Indigenous accelerator, which runs intensive entrepreneurship programs for Indigenous entrepreneurs, by Indigenous entrepreneurs – which Mr Foley and his team have dubbed 'Indigipreneurs' – who want to achieve their self-determination aspirations through Indigenous entrepreneurship.
"At Barayamal, we believe that entrepreneurship and technology can change the world for the better," Mr Foley said.
"We do this by building technology solutions, running business accelerator programs, free events, the Indigipreneur podcast, school-based education and by investing time and funding Indigenous startups, which are the high-growth economic and employment solution."
Barayamal means 'black swan' in Gamilaraay language. Black swans were first seen by Europeans in 1697 but before that, Europeans had only known of white swans.
"In this instance, the black swan represents Indigenous entrepreneurs who have not been noticed in the world for their innovative businesses," Mr Foley said.
"Barayamal plans to show the world that Indigenous entrepreneurs exist and they can also build global businesses.
"Barayamal acknowledges the support it receives from LaunchVic, Victoria's startup agency."
ends