Investment fund builds vital infrastructure for Indigenous communities
A NEW investment fund aims to build infrastructure for indigenous communities around Australia.
Impact Investment Partners is the first Australian investment fund that aims to invest $500 million over five years across 15 to 20 direct investments to fund Indigenous infrastructure.
It will be drawing the funds from Indigenous capital, which is the money that comes in to sites such as Uluru, and super funds focused on environmental, social and governance investments.
Impact Investment Partners managing director Chris Croker said the fund would address issues like clean water, power and housing in remote communities, and items like healthcare facilities for Indigenous communities in Sydney and Melbourne.
Mr Croker himself is Indigenous and he was born in Central Australia.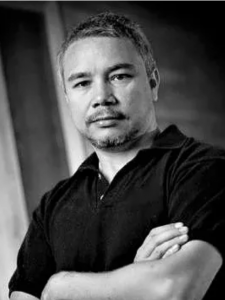 "I have seen first-hand the deficits and deficiencies in Indigenous communities – which you'd think the times have moved on from previous generations where there were a lot of systematic issues," Mr Croker told Talking Business.
"You think that with modern society we all enjoy access to the same opportunities and essential services such as water, electricity, housing and access to medical care. It doesn't happen. That deficit is still there."
CAPITAL POOL
Mr Croker said the aim of the fund was to use two pools of capital to create better social outcomes with the Indigenous capital building up over a period of time, with a specific focus on infrastructure, which is typically underwritten by long term contracts.
For example, it is common for an investment in power generation to be underwritten by a 10-year contract to provide a certain quality of power – and a certain amount of power – to be delivered over a defined period of time.
This typically makes infrastructure a safer investment which can be counter-cyclical to the market.
"We have already identified many investments and some right through to pre-feasibility, feasibility and about-to-execute on a project," Mr Croker said.
He said the fund aimed to empower the Indigenous communities on several levels with the Indigenous capital being used to address some of the social issues.
"And so when we run the asset – like a medical centre, or electricity – a key component of what we offer over a typical infrastructure investor is that we will work with the Indigenous community to make sure a lot of those services, and their management, the asset management, and the care and maintenance services, are delivered by the community," Mr Croker said.
"So there is direct involvement at many levels both from the ownership to the operation stage as well."
Hear the complete interview and catch up with other topical business news on Leon Gettler's Talking Business podcast, released every Friday at www.acast.com/talkingbusiness.