Indigipreneur podcasts tell inspirational business success stories
THE INDIGIPRENEUR podcast series is sharing inspiring stories of Indigenous entrepreneurs to induce a 'positive ripple effect' across communities.
That is the aim of the series according to one of its creators, Dean Foley of the Barayamal organisation, set up to assist early-stage Indigenous businesses. Organisers are currently crowd-funding to support the podcast venture.
"The largest Indigenous travel agency in Australia, numerous Indigenous tech startups and a forex trader in outback Australia (Pilbara, WA) who is earning a ton of money are just some of the amazing stories the Indigipreneur podcast is going to share with the world," Mr Foley said.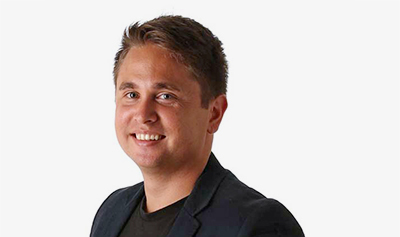 And it is high time, as recent research into coverage of Indigenous across media and social media still shows a bias for negative portrayals of Indigenous issues.
Mr Foley said a recent news story in the Conversation analysed more than 300 articles and found 73 percent of published articles portrayed extremely negative stories about Indigenous Australians. Problems with alcohol, petrol sniffing and violence were some of the most common topics covered in news articles.
"Indigipreneur's mission is to help change the narrative and create positive change by sharing the many inspiring stories of Indigenous entrepreneurs throughout Australia," Mr Foley said.
"After originally testing the idea in early 2017 by interviewing five Indigenous entrepreneurs that included Nyunggai Warren Mundine and Kristal Kinsela (2017 NSW Aboriginal Woman of the Year), we received a lot of positive feedback and decided to take this initiative to the next level and create a 'real' podcast," he said. "That is, not recording interviews on my old 2013 MacBook or asking a set number of questions.
"However, the first problem of getting any great idea up-and-running that can make a massive difference in our community is securing funding.
"This led us to StartSomeGood to raise the funding that will allow us to purchase new equipment – recorder, microphones, software, etc. – and provide a world-class podcast, which will shine a light on the many positive stories from Indigenous communities to inspire positive change and help create a better world for all who live in it."
ends