Ombudsman backs ACCC's concerns over Woolworths' PFD acquisition
THE Australian Small Business and Family Enterprise Ombudsman Kate Carnell said the Australian Competition and Consumer Commission (ACCC) was right to be concerned about Woolworths' proposed acquisition of 65 percent of PFD Food Services Pty Ltd.
In October, Ombudsman Kate Carnell wrote to the ACCC to formally oppose the $552 million deal, saying it would be detrimental to small businesses in the food distribution space and the economy more broadly.
"We share the ACCC's competition concerns as detailed in its preliminary statement ahead of its final decision next year," Ms Carnell said.
"My office has made it clear to the ACCC that the proposed deal would likely add to Woolworths' already substantial bargaining power in its dealings with food manufacturers.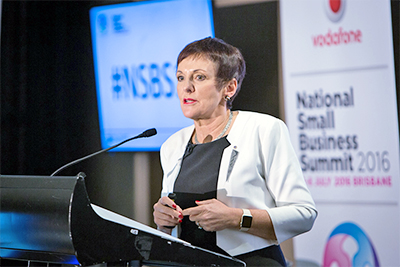 "Woolworths has described its push into the food services sector as a 'strategic investment' but the timing is opportunistic at best," she said.
"As a major beneficiary of COVID restrictions, Woolworths' supermarket operations saw a significant upswing in sales, while independent food distributors struggled.
"Now that Woolworths has exhausted its acquisition opportunities in the large supermarket space, it is moving into the smaller supermarket and food services arena. Allowing Woolworths to buy a controlling stake in PFD would give it significantly more power over other small supermarket operators that rely on PFD for deliveries and food services," Ms Carnell said.
"This deal would dramatically impact on the food distribution market – many of which are small and family businesses – especially outside the major cities.
"I am also concerned about the potential for significant job losses as smaller suppliers and distributors would have a battle on their hands to compete, particularly if a major player like Woolworths moves aggressively into this sector.
"Australian small businesses have been hit hardest by the COVID crisis and now is not the time for opportunistic takeovers by large corporations."
ends