Ombudsman: 'Scales of justice tip towards small business'
THE Australian Small Business and Family Enterprise Ombudsman, Kate Carnell HAS welcomed the Federal Government's response to the review of the treatment of small business tax cases under the scheme for Compensation for Detriment Caused by Defective Administration (CDDA).
"Our research into unfair treatment by the ATO found serious system-wide issues impacting the small businesses," Ms Carnell said. "We are particularly pleased investigation of the most sensitive or complex CDDA claims and decisions on them will be independent of the ATO.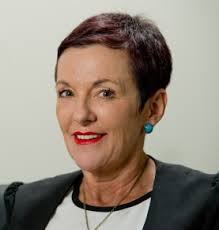 "We also applaud the announcement that ATO procedures take into account a small business' financial and personal capacity to respond to a review, audit or other compliance process," Ms Carnell said.
"The new Small Business Compensation Assistance Service, to be administered by our office, will complement our existing Small Business Concierge Service, which provides support to small business owners in dispute with the ATO.
"We are delighted we will now be able to help small businesses understand how they can pursue CDDA claims and we look forward to working closely with the ATO on increasing the awareness of the scheme.
"Having an effective and well-publicised CDDA scheme will help to ensure small businesses have access to justice when things go wrong."
ends