Small business growth 'collapse' spurs Ombudsman
AUSTRALIAN Small Business and Family Enterprise Ombudsman, Kate Carnell said she was "deeply concerned" by fresh data showing small business growth is in crisis. She is urging Federal and State Governments to do more to break down the barriers to business expansion.
"The Institute of Public Affairs' (IPA) latest research has found an alarming decline in the rate of small business growth," Ms Carnell said.
"What concerns me greatly about this report's findings is the sharp drop in the percentage of small businesses hiring additional staff.
"Less than one percent of small businesses with 1-4 employees in 2017, employed more than four workers in 2018. That's significantly below the historical transition rate of 6 percent.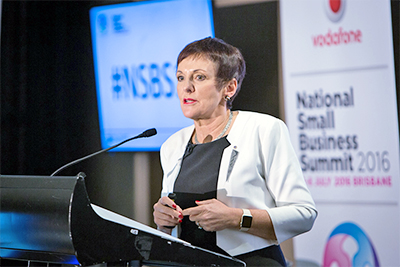 "Less than one percent of businesses with 5-19 employees were employing more than 19 people in 2018. That's also well under the historical transition rate of 4 percent," she said.
"A major issue is Australia's rigid industrial relations system. The research cites World Economic Forum surveys, which have consistently found Australia's labour market regulation is the most problematic factor for doing business.
"Part of that broad picture is ensuring small business owners can feel confident they can meet their obligations and avoid an unfair dismissal claim in the event they need to let a worker go," Ms Carnell said.
"That's why my office has recommended a number of important changes and additional checklists to the Small Business Fair Dismissal Code.
"A clearer Code would reduce the risk of unfair dismissal claims and provide small business owners with the impetus they need to hire more staff," she said.
"The government has announced a review into the industrial relations system. The Small Business Fair Dismissal Code should be number one on that agenda."
ends