Ombudsman seeks justice for small business
THE Australian Small Business and Family Enterprise Ombudsman has launched an inquiry into access to justice for small business.
Ombudsman Kate Carnell said small business operators were at the wrong end of a power imbalance in dealings with big business and governments.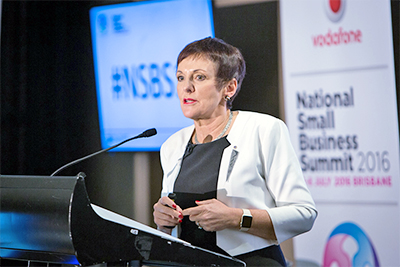 "Consumer protections don't always apply to small businesses, who have limited options in seeking resolution," Ms Carnell said.
"There are mediation services provided by my office and state Small Business Commissions, but if the dispute can't be mediated it starts to get expensive.
"The current legal system puts small business in no man's land.
"The court system is expensive and takes a lot of time. If there are two things that small business operators don't have it's time and money."
Ms Carnell said the Federal Government's new one-stop shop to deal with banking disputes, the Australian Financial Complaints Authority (AFCA), was a positive step.
But AFCA is an industry-funded scheme and won't be able to deal with non-financial matters.
"That's why I'm launching an inquiry into how we can improve access to justice for small business in disputes with big business and governments," Ms Carnell said.
The first phase of the inquiry will examine:
The nature and incidence of small business disputes in Australia, identifying patterns and trends;
The level of awareness of options available to small businesses, particularly alternative dispute resolution;
Actions taken by small businesses when faced with a dispute;
Reasons for decisions made throughout the dispute resolution process, and
Developments and trends in similar jurisdictions overseas.
"Our starting point is to research the current situation by talking with academics, legal experts and mediation services," Ms Carnell said.
"Early next year we'll survey small businesses and any business operator who's interested will be able to participate.
"I'm particularly interested to learn more about overseas experiences. If there are practical models elsewhere that work we'd like to evaluate them for potential application in Australia."
Ms Carnell said a discussion paper would be released by the middle of 2018 to summarise the research and propose policy options.
Public comment will be invited on the paper.
ends