New foreign investor 'ghost house' tax will not help domestic affordability - QUT research
ABOUT 300,000 vacant dwellings across Australia will be unaffected by the Federal Budget's new 'ghost house' tax on foreign investors. The tax will "do nothing" to increase housing affordability according to a property researcher from Queensland University of Technology (QUT).
QUT property economist Andrea Blake claimed Australia's empty housing stock was an overlooked resource in an era of high demand for affordable housing.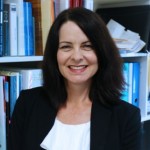 "Some inner city apartment developments have more foreign investors (20 percent) than domestic owner occupiers (19 percent)," Dr Blake said.
"While I welcome a vacant house levy being applied to foreign investors as a mechanism to support other affordable housing initiatives, this new tax will do nothing to help the current issues.
"This levy will affect only applications for foreign investment made after 7.30pm on May 9, 2017, rather than the more than quarter of a million dwellings we have going empty.

"The $5,000 per annum tax is unlikely to deter an overseas investor. The only thing it could do is put more money into the pot for other housing initiatives.

"Another issue could be determining that an apartment is vacant and ensuring compliance," Dr Blake said.

"Foreign investment in inner and near city markets has driven supply and pushed real estate prices up while much-needed rental and housing stock from the market goes empty when we have a severe affordable housing shortage."
Dr Blake said the impact of foreign investment on property values in the inner Brisbane apartment markets had caused much debate.
 "In markets such as Hamilton and West End we have seen a price drop of up to 30 percent on apartments bought in 2011," she said.
"This is because strong foreign investment has created a two-tier market -- prices for off-the-plan sales are undoubtedly linked to foreign investment and would not be sustainable at the volume or prices for the domestic market alone.
"Consequently the impact has been felt by the second tier of the two-tier market -- domestic buyers.
"The reasons foreign investors buy in Australia are varied. For some purchasers it is part of a future lifestyle plan and so the apartments are left unoccupied, and, in many cases, not even furnished.
"These apartments still deteriorate and bring down the value of the other apartments in the complex, causing owner occupiers and those who do rent out their properties some distress."
ends