Microfinance specialists Grameen set up Down Under
By Leon Gettler >>
AUSTRALIA's recession and double digit unemployment seems ripe territory for Grameen bank, the microfinance and community development founded in Bangladesh which provides small loans (known as microcredit or 'grameencredit') to the impoverished without requiring collateral.
Adam Mooney, the CEO of Grameen Australia, said the bank was committed to boosting employment through supporting people on low incomes to set up their own small businesses in Australia's post-COVID future, with a particular focus on women, migrant groups and the Indigenous community.
He said Grameen Australia was bringing a successful model that has worked all across the world to reach over 300 million people, particularly women, to start their own micro-enterprises.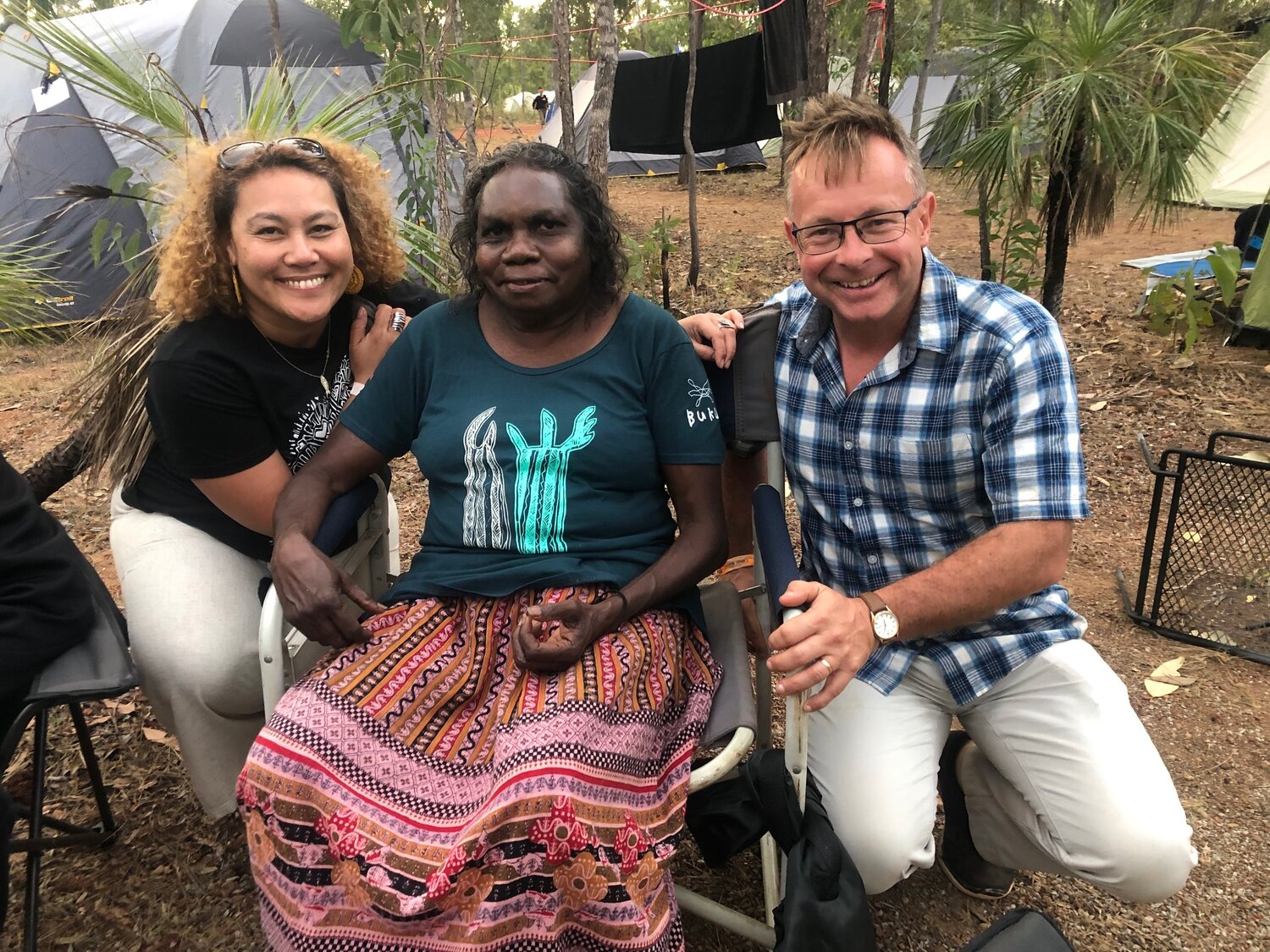 It is a model that has not only worked in Bangladesh and the Philippines but also in developed economies like the United States.
He said COVID-19 was the perfect opportunity for Grameen to expand into Australia.
"As we see national income support mechanisms like JobKeeper and JobSeeker tapering off, we're coming into the market at a time to be able to make sure that we're seeing this incentive to work that the government is so keen on, that we're also keen on, providing opportunity to work," Mr Mooney told Talking Business.
WORKING FROM HOME WORKS
Grameen is pitched at micro-enterprises in communities, particularly people working from home. The bank gets invited into communities and targets women and men, forming groups of five or six, to develop their own business idea and get a small loan from Grameen and also receive mentoring and training.
Grameen will approach communities and find two-to-five female leaders that want to form a group.
The Grameen model is unique because it does not take any physical collateral but encourages 'social collateral' where the group members feel an allegiance to each other. The group will then present the idea with cash flow analysis, marketing analysis and risk analysis and logistics capabilities and Grameen will look at what working capital and fixed capital they need. For example, they may need loans for weaving looms or sewing machines, and then Grameen provides them with small loans of $5000-$10,000 with payments to start when the income begins to come in.
POWER OF GROUPS
Groups are encouraged by Grameen to come together to share their experience and expertise.
"This is really the best of community led, strength-based economic development and this is what we're all yearning for in the world right now," Mr Mooney said.
He said the response around the world had been overwhelmingly positive.
"What we're seeing all around the world, particularly in the states, is a 99 percent repayment rate for these loans being advanced, but more importantly, we're seeing a transformation of confidence, of dignity, of control and economic security," he said.
INDIGENOUS OPPORTUNITY
Mr Mooney said the approach of building communities really lends itself to Indigenous culture and migrant communities where there is strong loyalty and an attachment to clan.
It also has the potential to create social enterprises where communities create businesses that put their surpluses back into the community and bring business into the community.
He said in the last month Grameen had been approached by large banks, insurance companies, professional services firms and philanthropic investors. It is also talking to the Federal and State Governments about grants.
It is also looking at setting up pilot programs in places like Broadmeadows, Footscray and Wyndham in Victoria, and areas like Fairfield in New South Wales, along with communities in Queensland and the Northern Territory.
Mr Mooney said COVID-19 had been an accelerator for Grameen banking services in Australia.
Hear the complete interview and catch up with other topical business news on Leon Gettler's Talking Business podcast, released every Friday at www.acast.com/talkingbusiness.
ends