Can Facebook supplant banks?
By Leon Gettler >>
FACEBOOK'S ENTRY into cryptocurrency is likely to see big tech companies like Apple and Microsoft moving into banking as well.
Professor Jason Potts, a director of the Blockchain Innovation Hub at RMIT Univeristy, believes banks will be challenged worldwide.
Facebook's ambitious plan creates an alternative financial system that relies on a cryptocurrency that the company has been secretly working on for more than a year.
The cryptocurrency, called Libra, will shake up the banking system and will have partners as diverse as Mastercard and Uber. Facebook hopes to begin it next year with 100 partners.
It would be the most far-reaching attempt by a mainstream company to jump into the world of cryptocurrencies and could become the foundation for a new financial system not controlled by today's power brokers on Wall Street or central banks.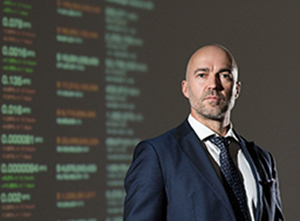 The social network hopes it will help 1.7 billion people without a bank account to transfer money instantly and affordably, from their mobile phones.
MONEY BY APP
Technology to make transactions with Libra will be available as a standalone app – as well as on WhatsApp and Facebook Messenger platforms – as early as 2020. It will allow consumers to send money to each other as well as potentially pay for goods and services using the Facebook-backed digital currency instead of their local currency.
The Libra digital token will be directly backed by government currencies like the dollar or euro, according to a paper describing the technology. Unlike Bitcoin, the best-known cryptocurrency, it will not fluctuate in value any more than real-world money, and it is not likely to appeal to speculators.
To acquire Libra (a reference to the Roman measurement for a pound, once used to mint coins) through a new Facebook subsidiary, called Calibra, users are likely to have to show government identification like a driver's licence, which would make it unappealing for black market transactions like buying drugs.
Facebook said the design of Libra would allow individuals to store, spend and transfer money with close to zero transaction fees. Libra is partly targeted at the $613bn annual market for cross-border remittances. Analysts are suggesting Libra could be a huge moneymaker for Facebook, arriving as its growth slows.
MORE 'TECH' BANKS?
Dr Potts said if Libra gets regulatory approval, we can expect to see other tech companies moving in.
"If Facebook can do it, what that means is that companies that have much higher levels of trust around securities, such as Apple, it will be open slather for them," Dr Potts told Talking Business.
"It will be a really interesting test with Facebook doing this.
"Facebook and its consortia of other large companies have come in but there's a few that are obviously missing. Microsoft wasn't on the list, Apple wasn't on the list and we can expect them to have the same idea and the same reason to do the same thing.
"They also have billions of customers that they're providing communication, social media or tech services for. Facebook is the first."
Dr Potts said, at this stage, "we don't know what the regulations will be" but suggested it could be something like Uber, which went in and funded legal protections, declared war on the taxi industry globally and fought it out in the courts.
He said it will be an interesting battle to watch.
"Banks are large, tech companies are larger. So I think it's going to be a fair fight," Dr Potts said.
"If we were having this discussion 20 years ago, you'd say what's big tech? How powerful can they possibly be? Right now, if we go through the list of the top 10 companies in the world, nine of them are big tech."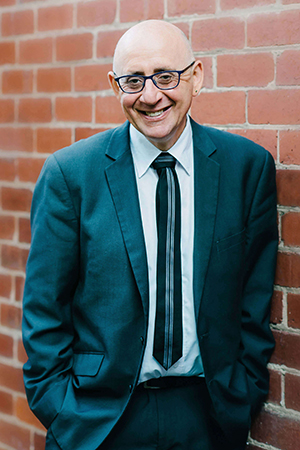 Dr Potts said it was not clear, at this stage, what the outcomes will be but it's the first time there has been a competitor to global banking.
Hear the complete interview and catch up with other topical business news on Leon Gettler's Talking Business podcast, released every Friday at www.acast.com/talkingbusiness.
ends