Australian economy could boom from going cashless, embracing China says Adyen chief
By Leon Gettler >>
AUSTRALIA'S EMBRACE of payments platforms could see it become a cashless economy, according to Michel van Aalten.
Mr van Aalten is the country manager of Australia and New Zealand for Adyen, a leading payments technology company that provides businesses with a single global platform to accept payments anywhere in the world.
Mr van Aalten has worked with retailers across Europe, the US and the Asia-Pacific region and has extensive experience in the global payments industry. He said the systems would encourage the growth of cashless payments in Australia.
Mr van Aalten said Adyen research has found a growing market in Australia for mobile wallets.
"It all started with cash, and from cash it went to card and now we're seeing the rise of mobile wallets," Mr van Aalten told Talking Business.
"We are seeing more and more Australian banks offering mobile wallets to their consumers as well as more merchants offering these payment methods. It's an ongoing trend and one we definitely welcome.
"Based on insight from our own platform, we can see the use of digital wallets in Australia is relatively low.
"However, 35 percent of Australian companies have accounts in place to support digital wallets, more than our international counterparts, so I think as a nation we are equipped to accommodate these types of payments and it seems we are slowly starting to warm up to it."
Mr van Aalten said the other big trend is the emergence of other payment methods.
"Payments are culturally determined and that's always evolving," he said. "As you look at the Adyen platform, we are the only solution that connects directly to Australian consumers' preferred payment method of Visa and MasterCard.
"But now we're seeing a rapid change with the likes of WeChat and AliPay and UnionPay are becoming more and more important."
Mr van Aalten said the Chinese payment methods offered great opportunities for Australian retailers.
He said there were $12.8 trillion worth of mobile transactions in 2017 in China – and China is the world's largest mobile payments market. This was an enormous opportunity for Australian retailers to tap into the Chinese tourism market.
"In 2017 alone, Australia saw 1.3 million Chinese tourists spend a record A$10 billion accounting for a quarter of Australia's tourism earnings for the year," Mr van Aalten said.
"This figure is set to boom if Aussie retailers can effectively embrace the power of these payment methods."
He said Australia was a unique market which was now on the cusp of a behavioural change in how Australians pay for their goods. ANZ bank, for example, had recently reported a big uptake in mobile payments.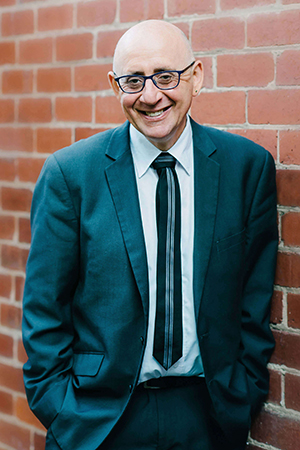 Hear the complete interview and catch up with other topical business news on Leon Gettler's Talking Business podcast, released every Friday at www.acast.com/talkingbusiness.