Reset Australia: better legislation needed for Facebook and Google
By Leon Gettler >>
THE GOVERNMENT watered down its media bargaining code in its desperation to get a deal with Facebook, which will have big impact on small and medium publishers and entrenches the monopoly of Google and Facebook.
So says Matt Nguyen, policy lead at Reset Australia which has been instrumental in its work to get the code up.
"They wanted to push it through as quickly as possible and not have to think about that again," Mr Nguyen told Talking Business.
"We're worried about the broader implications of acquiescing to Google and Facebook's demands so easily, but the proof will be in the pudding in (a few) months when they do a review."
He said Google and Facebook are two of the most powerful companies in the 21st century and their influence extends far beyond Australia. What was needed, he said, was legislation.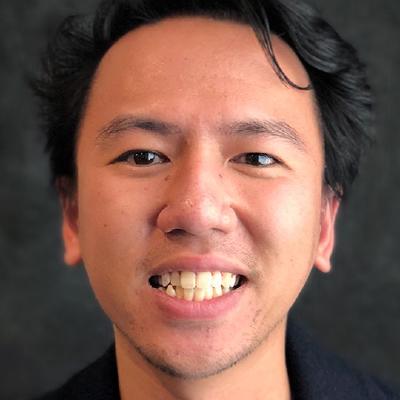 "Only through legislation, co-ordinated legislation, not just in Australia but in Canada, the UK, the US and the EU, might we be able to dismantle some of their influence and some of the harms that have been engendered by their business model," Mr Nguyen said.
"So looking specifically at the news code that has just gone through and what a collective bargaining agreement might have looked like, or (how) a pigeon-holed tax might have looked to ensure a robust and sustainable news media sector … That could have worked and might have helped the market failure that is journalism at the moment.
"But from our perspective, a broader view is that it has to be about legislation to rein in the harms of these big tech platforms," he said.
"Only through legislation, co-ordinated legislation, might we be able to unpack this."
AUSTRALIANS NOT IMPRESSED
Mr Nguyen said the process had "left a bad taste in a lot of Australians' mouths".
He said the ACCC had a whole suite of recommendations, which included funding the ABC, which were not taken and the news media code was seen as a 'Murdoch prop-up'.
Mr Nguyen said Reset Australia wanted to a pragmatic approach and, just because it might not have been the most optimum solution forward, it didn't mean it couldn't be made to work for as many Australians as possible,
"Where it's ended now is disappointing for us and we think there could have been a suite of measures through this code and looking beyond this code to ensure that journalism is sustainable," Mr Nguyen said.
"We need to ensure that small and medium journalistic companies are funded properly."
Mr Nguyen said the eligibility requirement for small publishers to get into the code in the first place should have been decreased and the platforms needed to be more transparent about how they serve journalistic content.
"I guess where we're most disappointed is that we saw the intention of this legislation to deconstruct the monopolistic dominance of Google and Facebook," Mr Nguyen said.
"Where it has become watered down to has strayed away from that intention."
Mr Nguyen said Reset Australia wanted to set up guard rails and regulations similar to what the EU has done around ensuring the digital platforms worked in the public interest.
"It's about having an undercurrent of a rights based framework over our own data," he said.
"These companies hoover up data on all of us creating these profiles that they use to actively manipulate us, whether that's by serving ads or whether that's by engendering hate speech, or whether that's by promoting polarisation."
Hear the complete interview and catch up with other topical business news on Leon Gettler's Talking Business podcast, released every Friday at www.acast.com/talkingbusiness.