Australia's Cyber Strategy urgently needs people to make it work
MACQUARIE GOVERNMENT, part of ASX-listed Macquarie Telecom Group, has called on the Federal Government to act on its new cyber strategy immediately "with the sector key to employing people in Australia when we need it most".
Macquarie group has welcomed data centres' recognition as critical infrastructure, "particularly amid recent tensions with China".
"We welcome the new Cyber Strategy revealed by the Prime Minister, which crucially paves the way for the creation of sovereign jobs and skills development in Australia," Macquarie Government managing director Aidan Tudehope said.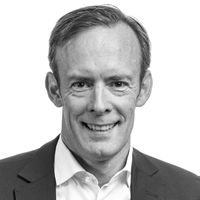 "With COVID, we are facing the greatest economic crisis in 100 years. And the cyber security sector is a key sector to provide the jobs of the future.
"The various government agencies responsible for implementing the strategy need to use it to help address the mass levels of unemployment being experienced across Australia," he said. "We can't afford to wait two-to-three years when it will be too late to innovate our way out of this crisis.
"The strategy, tellingly announced from the very top, is not isolated. Alongside new government cloud security guidelines from the Australian Cyber Security Centre and the Digital Transformation Agency, and Minister Stuart Robert's planned data sovereignty policy, the government's direction is unequivocal. Security, skills and sovereignty – right now and developed here in Australia.
"Recent tensions with China have highlighted the importance of data, its sovereignty, and the infrastructure and personnel that hold and access it," Mr Tudehope said.
"Many providers in Australia are subject to the laws of foreign jurisdictions, which extend to the data they hold. In tandem, there are Australian providers with operations and infrastructure abroad.
"Government is clear that they want sensitive data to be held in Australia by AU providers so that foreign jurisdictions don't apply. This direction has the added benefit of supporting local jobs when we need them most.
"Further, the new strategy recognises data centres as critical infrastructure, which reflects the digital world we live in while affording this technical real estate the national protection it has earned," he said.
"While federally led, it's important this strategy extends to state and territory governments, procurement and other pillars to set a strong cybersecurity benchmark and ensure government as a whole is an exemplar of best practice."
ends