'Hybrid' takes the lead in Clash of the Clouds
By Jamie Humphrey >>
CLOUD computing has well and truly become mainstream and a central part of the chief information officers (CIO) agendas as they rush to digitalise their businesses.
However, knowing what to do and being able to do it in the most efficient manner are two different things. Companies therefore face several practical hurdles in cloud adoption.
Research firm Gartner recently revealed that although software-as-a-service (SaaS) remains the largest area of information technology (IT) spending in Australia, most future growth will be seen in infrastructure-as-a-service (IaaS), with a predicted public cloud spend of A$6.5 billion in 2019.
That is a 19 percent increase and greater than the forecasted 17.5 percent global average.
As with other technologies, one size does not fit all in cloud computing.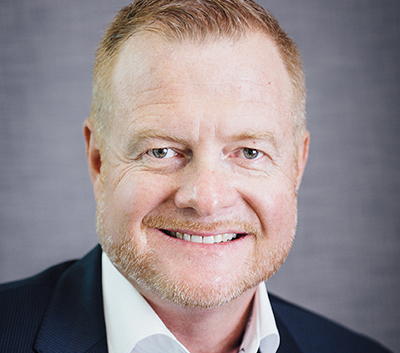 With a wide range of providers, platforms, services, and varying cloud computing environments to choose from, the central question for most CIOs is: which cloud, or combination of clouds, best suit my requirements?
NOT SO SIMPLE
Shifting commodity applications like web and email hosting to public cloud providers such as Amazon Web Services (AWS) or Microsoft can be straightforward.
However, business is not always that simple, and it becomes more complicated for other applications and data.
Stricter regulation and governance, such as the General Data Protection Regulation (GDPR) and mandatory data breach notification scheme, and corporate sensitivities around intellectual property (IP) extend strict protocols to protect data.
In many other cases, it makes sense, is required by law, or is desirable, to keep sensitive enterprise data on private clouds (on premise) – isolated from the public internet and with strict access to select groups in an organisation.
THE HYBRID PATH
Hybrid or multi-cloud can offer a direct route through the haze. While the terms hybrid cloud and multi-cloud are often used interchangeably, there are important differences between the two.
Multi-cloud is a horizontal alignment of clouds, where the clouds are mixed across multiple providers. While this mitigates risk by diversifying cloud providers and services, the workloads remain separate and there is no communication or coordination (orchestration) between them.
Hybrid cloud, on the other hand, is a vertical alignment and refers to the pairing of public and private clouds, which are bound by proprietary technology or a fabric, thus enabling data and application mobility. Within this environment, data is securely shared between applications sitting in either cloud environment.
Multi-clouds are not necessarily hybrid arrangements, but hybrid clouds are always multi-cloud arrangements.
So, hybrid cloud can integrate and intertwine a mix of private and public clouds as well as on-premise environments such as hyper-converged infrastructure (HCI). And while each of the environments has various touch points and integrations, they remain fully independent, preventing risks of data leakage from one platform to another.
Therefore, hybrid lets enterprises reduce risk, but also benefit from increased efficiency and productivity, as well as refining the operations of the business to add the entire value of its data for the betterment of the customers and the company.
GOING MAINSTREAM
In 2017, the Australian Government announced its Secure Cloud Strategy to simplify government agency transition to the public cloud for improved visibility and operational effectiveness.
The goal is to ensure that the individual visions of each agency is supported and can offer a common platform, accessible across agencies to encourage collaboration and standardisation.
What the strategy, and many like-minded strategies across industry and government, fails to acknowledge, is that not all clouds are made equal.
There are a number of obvious advantages to public cloud, but it also has some significant limitations and drawbacks. What is certain is that hybrid cloud's combination of public and private resources maximises cost-savings, productivity and innovation while minimising latency, privacy and security issues.
It's been a long road to recognition for hybrid – first ignored, then dismissed, and finally embraced. The incumbents who praised the exclusive virtues of public cloud have gone silent, or even hit reverse on their cloud strategies.
Hybrid cloud is fast becoming the mainstream in Australia as the rush to unlock the true value and full potential of cloud accelerates.
Many early adopters and innovators have long advocated for a hybrid model, while lamenting the limitations to business of inflexibility and the 'one size fits all' restriction of public cloud. It seems now, everyone else does too.
As businesses and governments look for the freedom to invest, create and innovate, it will be left to the instant access and control of the ever-increasing cloud networks to provide that freedom. This will result in software-driven enterprises being free to focus on enhanced customer and citizen experience and shape the future of business and the economy. And for that, there is only hybrid cloud.
The clash of the clouds is now in full force. All efforts, energies and entities have their sights set on the next frontier in business improvement and efficiency. And given the players that have suddenly entered the fray, the growth figures for the sector mentioned earlier may be underestimated – by a long way.
Jamie Humphrey is the Australia and New Zealand managing director for enterprise cloud company, Nutanix.
ends