Frasers Hospitality goes mobile, paperless with Infor
FRASERS Hospitality, a global boutique lifestyle hotel operator, has boosted operational productivity by up to 80 percent and gained better decision-making insights since it deployed management systems on mobile devices across its Australian properties.
The digital transformation project began in 2015 with the deployment of Infor cloud solutions at Frasers Hospitality's Brisbane property Capri by Fraser and has been extended across all of Fraser Hospitality's Australian facilities in Sydney, Melbourne and Perth.
Frasers Hospitality Australia IT manager Howard Phung said the transition to the Infor HMS began as a reaction to customer expectations.
"Our Australian customers and staff were becoming more mobile and they expected seamless experiences across channels and devices, as well as access to integrated next-gen payment technologies," Mr Phung said.
"We needed an integrated, agile and flexible platform to bring our employee- and customer-centric vision to life.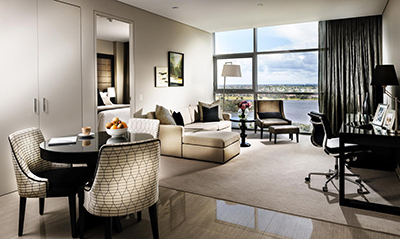 "Our aim was to optimise check-in efficiency, eliminate paperwork, integrate next-gen payment platforms, and ensure a high level of personal data security as compliance requirements were growing," Mr Phung said.
He said Frasers Hospitality's previous systems experienced inefficiencies as the organisation was using separate platforms. This set-up did not allow seamless communication across channels and devices, sharing of information or integration with third-party systems.
SEAMLESS GOAL
As seamless check-in was at the centre of attention for both staff and customers, Mr Phung said, Frasers Hospitality worked in collaboration with Infor to deploy the Infor Mobility solution "that would deliver an unparalleled experience".
Mr Phung said he and his teams were conscious that all this had to take place in a seamless way in a complex regulatory environment.
"Security is a major concern in our industry, especially when it comes to managing mobile data and payments," Mr Phung said.
"Using Infor solutions was instrumental in ensuring we were delivering mobile and payment features with a high level of security and data privacy, to comply with Australian and international regulations."
Frasers Hospitality'S mobile solutions have resolved that issue, being fully compliant with the PCI, Mandatory Data Breaches Notification and upcoming General Date Protection Regulation (GDPR) regulations.
BUSINESS INTEL AT WORK
Mr Phung said Infor's business intelligence (BI) capability has enabled Frasers Hospitality to personalise and customise its customer-facing features at any point in time, depending on what each customer expects.
Pioneered in Australia, Frasers digital strategy is now being rolled out in China and the UK, where the Infor solutions have now also been implemented, he said.
"Our vision is to be 100 percent paperless by late 2019 and thanks to Infor, we are on the right track to achieve this and make our digital transformation permanent," Mr Phung said.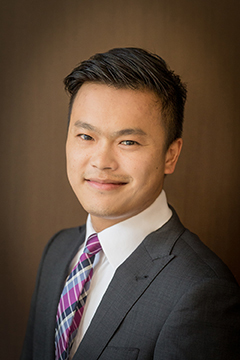 Using the power of rich data, he said Frasers Hospitality teams are able to build dashboards that can inform smart decision making in real-time, and create accurate forecast models, ultimately reducing operational and structural costs and delivering a better service to guests.
Infor Asia-Pacific vice-president for hospitality, Eric Wong said mobility, next-gen payments and compliance requirements were challenging many service-based industries.
"Frasers Hospitality is a great example of how using cloud-based mobile technologies and integrated platforms can help improve a business' bottom line, improve staff and customers' overall experience, while meeting data security and privacy compliance requirements," Mr Wong said.
PRACTICAL IN PRACTICE
Frasers Hospitality staff have embraced the new systems, which have improved their working environments, as have customers, according to Mr Phung.
He said since its roll-out, the housekeeping app has helped improve operational productivity by 80 percent and staff no longer have to resort to heavy paper-based administrative processes.
"They can use mobile phones or tablets to organise daily activities and have all customer information sitting in the one platform," Mr Phung said. "This means housekeeping staff are able to view all customer data, receive updates and manage all administrative and housekeeping requests in real-time."
The new digital approach has has achieved a primary objective: speedier check-ins.
"Customers walking to a Frasers Hospitality property can check-in quickly at the tip of their fingers," Mr Phung said.
He said with the integration of Infor E Reg Card solution, Frasers Hospitality Australia shifted to a digital registration card system, while the roll-out of HPP technology enabled the organisation to offer secure 'click-to-pay' link options to its clients, across all devices.
Now Frasers Hospitality offers Australian customers visiting its properties many integrated payment options, including Apple Pay and, in the near future, AliPay, PayPal and others to come.
Frasers Hospitality operates Capri by Fraser in Brisbane, Fraser Suites Perth, Fraser Place Melbourne and Fraser Suites Sydney. In 2014 Frasers Centrepoint Limited added the iconic Sofitel Sydney Wentworth, the city's first international hotel and one of the most recognised five-star hotels in Australia, to its portfolio of assets,
Infor builds business software for hospitality and other specific industries in the cloud, operating in more than 170 countries.
ends