LiveSmiles to help companies get smart about corporate wellness
By Leon Gettler >>
LIVESMILES, brought to you by independent software vendor LiveTiles, is an intelligent corporate wellness solution, kicked off in collaboration with global launch partner Microsoft.
Available on a freemium model, LiveSmiles incorporates key features. These include an artificial intelligence-powered Bot Assistant, data analytics and insights. It also provides real-time recommendations to managers on how to improve engagement and understanding of wellness of employees.
Peter Nguyen-Brown, LiveTiles co-founder and executive director, said wellness is a growth area.
"Our aim is to make wellness part of the workplace as opposed to an after-thought which it often is today," Mr Nguyen-Brown told Talking Business.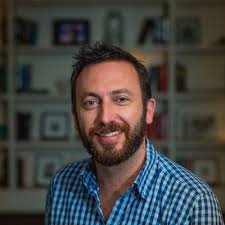 He said it offered the complete range of technologies from LiveTiles which is listed on the ASX.
"What we're effectively doing is taking all the technology that we've built over these four years, tailor it to a wellness activity, a wellness solution for the workplace and we're giving it away for free globally so we think that combining all our technology and doing something with it in a global viral sense it can have a big impact," Mr Nguyen-Brown said.
"Effectively what it's doing is providing organisations with the ability to build and tailor their own wellness portal, their own wellness solution that suits them."
He said about 70 percent of companies were trying to do something with wellness but modelling it as an add-on to employees' workplace experience.
"What we're finding is that most wellness strategies with organisations are actually overwhelming employees so what we're doing is helping companies by providing the technology behind it," Mr Nguyen-Brown said. "We see a lot of companies trying hard but they don't have the technology to support it."
WELLNESS SPECTRUM
Mr Nguyen-Brown said wellness was a broad area. For some it was physical health, for others it was mental health. Some saw it as a matter of mindfulness, while for others it was about spirituality.
The key here was to allow employers and employees use the technology to develop a wellness solution that suited them.
He said the wellness industry was growing massively.
"By connecting really good wellness experts with employers, it's up to them to forge relationships and engage employees," Mr Nguyen-Brown said.
At the same time, different companies and employees had their own take on wellness. For some it could be about mental health, for others it could be physical health starting with the basics of yoga classes to getting people on their bikes.
"If we can connect the wellness industry with some of the best employers in Australia, we can accelerate those outcomes," he said.
Mr Nguyen-Brown said it also worked as a platform to help employers and employees collaborate on their existing initiatives.
https://www.livetiles.nyc/intelligent-intranet/livesmiles
Hear the complete interview and catch up with other topical business news on Leon Gettler's Talking Business podcast, released every Friday at www.acast.com/talkingbusiness.
ends