EarthCheck's Aussie know-how positively impacts global tourism
AUSTRALIAN know-how can lead the world in sustainability excellence, according to Brisbane-based EarthCheck, which can now lay claim to being the world's leading scientific benchmarking, certification and advisory group for travel and tourism.
EarthCheck founder and CEO, Stewart Moore said reinforcing the role of tourism in building a sustainable global future is not a straight forward mission. He said if it is managed well, tourism can contribute significantly to regional development – if not, it can have considerable impacts on nature the economy and society.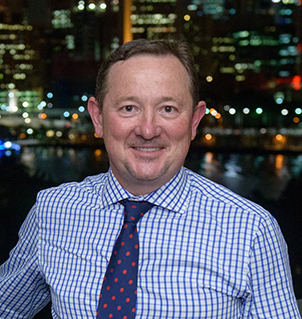 "Places where the demand for our services is highest include many of the countries in the Asia Pacific region together with fragile and unique locations such as Iceland, Mexico, Portugal, Sweden and New Zealand where we provide a wide range of services including strategic planning and destination management advice," Mr Moore said.
"It is critical that tourism and travel, as one of the world's fastest growing sectors is built and operated on more sustainable principles. In the past year, terms such as over-tourism and tourism-phobia have continued to make headlines across the globe and communities and visitors alike are demanding more responsible planning and management."
Destinations around the world are recognising the need to embrace sustainability as a market driver and point of difference, he said.
"Becoming engaged in sustainable tourism has gone beyond simply 'going green'," Mr Moore said. "Today we have enormous opportunities to transition towards the new low carbon economy.
"EarthCheck's certification services support clients in over 70 countries across the world in six languages and 32 industry sectors. We are seeing tangible steps to strengthen sustainability efforts which are a very promising trend for the future of tourism," Mr Moore said.
EarthCheck clients include a who's who of leading operators such as Melia and Louis Vuitton in Europe, Taj Hotels, Palaces and Resorts in India and Sandals in Jamaica who have been working with EarthCheck for over 20 years. All of these brands have made sustainability a key part of their business plans.
"Tourism and its related economic activities is a major source of earnings for many countries, the sheer size and globalised reach of the tourism and travel sector now gives it a substantial footprint that needs to be more effectively controlled … but it is important to recognise that you can't manage what you can't measure," Mr Moore said.
BEST SCIENCE EMPLOYED
Mr Moore said EarthCheck prided itself in "having the best science in the world". This science came courtesy of the Co-operative Research Centre (CRC) for Sustainable Tourism in Australia which concluded its formal research program in 2010 and was replaced by the EarthCheck Research Institute, which still exists today.
The company's continued commitment to leading edge science has more recently won a swag of awards. This includes winning the QTIC Innovation Award and the Premier of Queensland's Export Award in 2017 closely followed by scooping the 2018 United Nations World Tourism Organisation Innovation Award and, more recently, the Brisbane Lord Mayor's Business Award for Doing Business in Asia.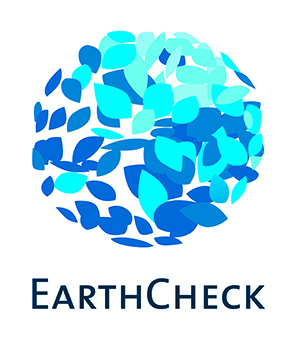 EarthCheck's suite of products and certification standards cover the design and operation of buildings, key service infrastructure such as convention and exhibition centres, urban precincts, destinations and tourism enterprises.
The five-star Emporium Hotel in Brisbane became the first hotel in Australia to be designed and built using the EarthCheck Building Planning and Design Standard.
"In a world that now recognises the importance of evidence based information EarthCheck has built the world's deepest data set of operational metrics," Mr Moore said. "Our patented software platform transforms raw data into simple-to-understand infographics and reports that can be quickly used by all levels of a business.
"EarthCheck's key point of difference remains our talented staff in Brisbane and across the world, who have a passion for sustainability; our science which is constantly evolving; and our global vision for a better world," Mr Moore said.
"At EarthCheck we believe that what's good for the planet can also be good for business."
ends