Data security group Semafone sets up in Canberra
DATA security and compliance specialist Semafone is opening an Australian office to support its global contact centre customers.
The company's third global customer support hub is in Canberra and Semafone CEO Tim Critchley said it would enable more efficient around-the-clock customer service and support while driving the company's continued international growth.
"Opening our third office location is a testament to Semafone's growth into a truly global organisation," Mr Critchley said.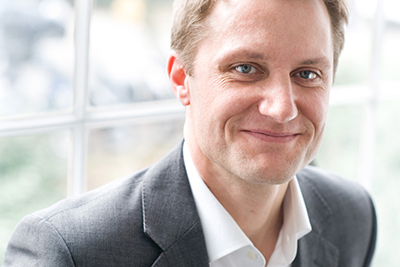 "Our new Canberra office gives us the opportunity to provide around-the-clock customer service and support and to make critical updates to clients' systems without any business disruption or inconvenience."
Semafone is a leading provider of data security and compliance solutions specifically for contact centres. The Canberra office will serve as a customer support hub to customers based in Australia and Asia while assisting Semafone's global customer base.
Mr Critchley said the Payment Card Industry Data Security Standard (PCI DSS) requires merchants to regularly carry out updates and upgrades to payment software, such as Semafone's Cardprotect solution.
However, in most instances, these updates need be completed at night to avoid workday interruptions and allow customers to continue business as usual. The Australian office would enable Semafone to perform time-critical security patches when it is most convenient for customers around the globe.
With Australia's growing focus on data security standards, exemplified by the recent enactment of its Notifiable Data Breaches (NDB) Scheme, Mr Critchley said Semafone was broadening its footprint in this region at the perfect time.
He said the Canberra office's primary focus would be on customer support, but the its close proximity to partner SecureCo, a key player in Australia's secure payments market, would provide additional in-region expertise and partner support.
"Semafone's new Australian office will not only help strengthen our partnership but will also ensure our customers receive the best possible in-region support and expertise," SecureCo chief operating officer, Peter McCormick said.
"We look forward to our continued partnership with Semafone as we work together to simplify PCI DSS compliance, keep data secure and uphold brand reputations."
The new Semafone office at Braddon, ACT, has come just two years after opening Semafone's North American headquarters in Boston.
Semafone was founded in 2009 and now supports customers in over 25 countries on five continents. Semafone's extensive customer base includes companies such as AO, AXA, The British Heart Foundation, Rogers Communications, RNIB, Santander, Sky, TalkTalk and parts of the Virgin Group.
Major investors of Semafone include Octopus Ventures and Business Growth Fund (BGF).
ends